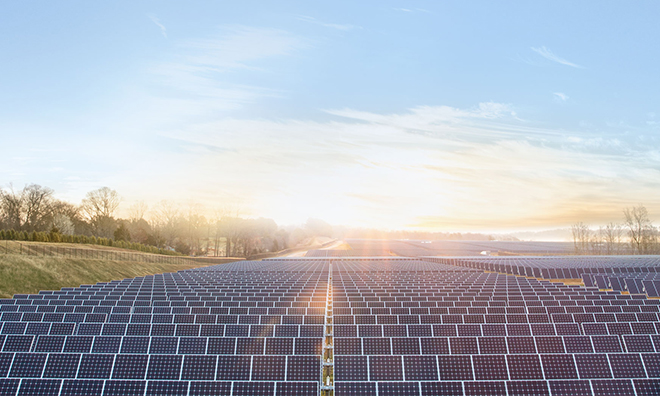 Speaking at the Goldman Sachs Technology conference this afternoon, Apple CEO Tim Cook announced plans for a huge $850 million, 1,300 acre solar farm to be constructed in Monterey County, California south of the company's corporate headquarters in Cupertino.
The facility is designed to produce enough power for about 60,000 homes — or all of Apple's operations in California. Those operations include the current offices, the Campus 2 corporate headquarters under construction, a data center in Newark, California and 52 Apple retail stores in the state.
Our take on the news:
This isn't the first such renewable facility for Apple and it won't be the last: the company has a huge solar farm in Maiden, NC near its data center there, uses hydroelectric and wind energy for facilities in Oregon, and powers the Reno, NV facility with geothermal and solar energy. Apple has plans to build a solar farm in Arizona, where it will soon convert a former GT Advanced sapphire plant into a global command data center.
Although Cook painted the decision as primarily being based on the company's stance on global climate change, he told investors that:
"We are doing this because it's right to do, but you may also be interested to know that it's good financially to do it. We expect to have a very significant savings, because we have a fixed price for the renewable energy, and there's quite a difference between that price and the price of brown energy."