Amazon and HP deliver the best customer experience in the computer and tablet industry, according to the 2018 Temkin Experience Ratings, an annual customer experience benchmark of companies based on a survey of 10,000 U.S. consumers. Apple was tied for third place, dropping one spot from last year.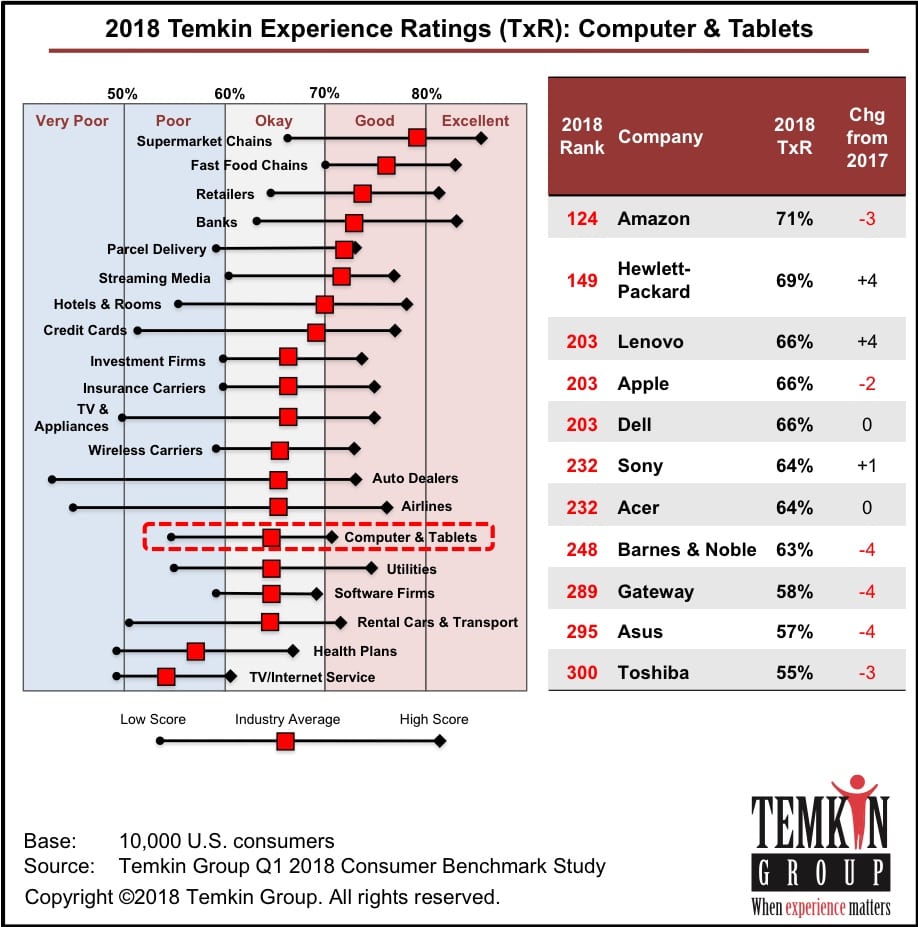 Of the 11 computer and tablet makers included in this year's Ratings, Amazon earned the highest score with a rating of 71%. HP received the second highest rating with a score of 69%. Lenovo was tied with Apple for third place with 66%. That's down 2% from 2017.
To generate these ratings, the Temkin Group asked 10,000 U.S. consumers to evaluate their recent experiences with a company across three dimensions: success (can you do what you want to do?), effort (how easy is it to work with the company?), and emotion (how do you feel about the interactions?). Temkin Group then averaged these three scores to produce each company's Temkin Experience Rating.
The 2018 Temkin Experience Ratings, along with other ratings, can be accessed at the Temkin Ratings website, www.TemkinRatings.com.
---
Did you like this story? Consider joining Team AWT for $5 a month to support Apple World Today, get access to discussion forums, and take advantage of special giveaways and offers.
---