Apple needs the iPhone 7 to be a major success because it is the main driver of growth for the whole company, according to Paul Erickson, senior analyst, Connected Home at IHS Technology. Direct revenues for the iPhone represented 57% of total Apple revenue in the second calendar quarter, but the importance of the iPhone for Apple is much greater than direct revenues alone, he adds.
"We expect the new iPhone 7 camera design will successfully convince consumers to upgrade their older iPhones, despite the lack of headphone socket," says Erickson. "IHS Technology forecasts Apple will ship 209 million iPhone units in 2016."
The camera is the most significant iPhone 7 feature, he adds. With the new iPhone 7 range design, Apple is correctly focusing on the defining feature of flagship smartphones, the camera. Ericsson says Apple benefits in several ways from the improved iPhone 7 camera:
Improved cameras drive smartphone upgrades. In a maturing smartphone market, a new camera helps persuade consumers their current smartphone is no longer good enough. IHS expects the iPhone 7 camera to successfully differentiate it from other smartphones. The camera is one of the few smartphone features with vast room for improvement.
The camera highlights Apple's ability to innovate better through hardware and software integration. Apple has demonstrated innovation with Live Photos, Panorama modes in the past, now its software combines two camera images together for new effects.
Higher quality cameras support Apple services revenues. The more photos and videos consumers take, the more likely they are to pay a monthly subscription for increased iCloud storage to back up their photos and video. Driving higher services revenues has been a key Apple strategy since late 2015.
Shrewdly, Apple's long term "Shot on iPhone" marketing campaign where billboard adverts show off real iPhone photos has set the stage for Apple to market the latest iPhone 7 camera innovations. These improvements go far beyond the new camera hardware: iOS 10 includes automatic photo organization, image recognition, and video creation, which help customers enjoy their photos.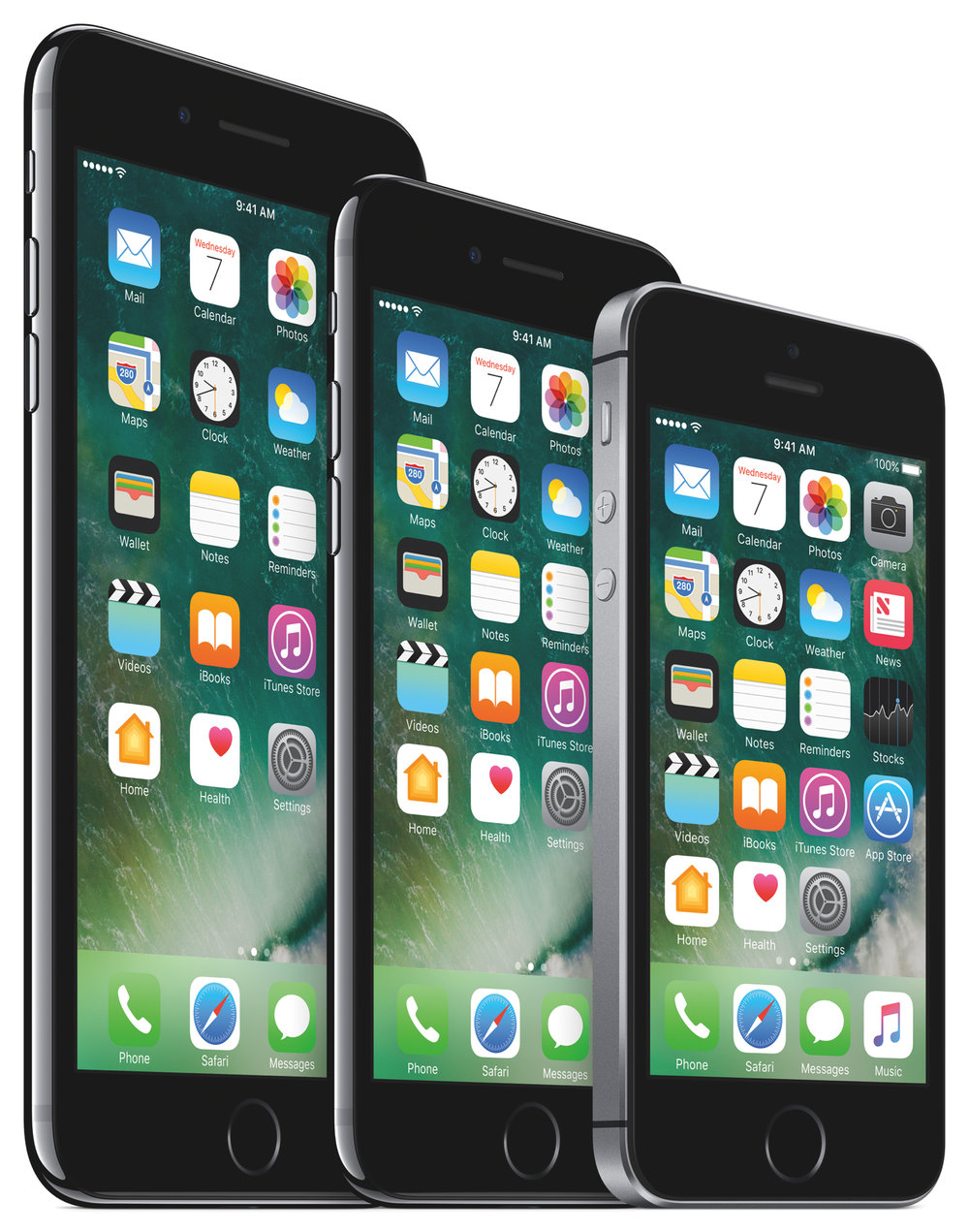 "Unlike Google Photos, which pioneered these techniques, Apple's iPhone hardware is taking on most of the load of the processing rather than the cloud," says Erickson. "This supports Apple's positioning on privacy as well as reducing Apple's cloud computing costs."
He adds that Apple is taking major, but "courageous," risks with the iPhone 7 design, including:
Apple is keeping the best iPhone dual camera features limited to the larger iPhone 7 Plus. But IHS Technology data shows, in the last year, there has been a shift towards sales of smaller screen iPhone models. In the second calendar quarter, just 21% of iPhone shipments were for Plus models. Rival Huawei, offers a dual camera design in the compact P9 which is similar in size to the regular iPhone 7
Water resistance is a double edged sword, which opens customer support headaches. For many years, Japanese smartphone makers have offered IP rated smartphones. Yet in 2016, Sony has drawn back and no longer offers it on all models. Samsung has added it back to its S7 and Note 7 flagships, but has altered its approach after suffering support issues with the older Galaxy S5. Apple itself delivers water resistance on the first Apple Watch, but has held back from marketing claims to sidestep support issues.
Adverse reaction to the decision to drop the headphone jack threatens to drown out communication of iPhone 7 improvements. Apple has to make the case the many enhancements are worth the inconvenience of the lack of a headphone socket, or consumers will hold off upgrading to iPhone 7.
The iPhone 7 keeps broadly the same exterior design as the 6 and 6S. This is a risky strategy as normally iPhone models with a big exterior design change trigger a large jump in shipments, while the incremental "S" designs have seen lower year on year growth rates of around 5%. Apple is relying on the camera, IP rating and new colors to drive sales.