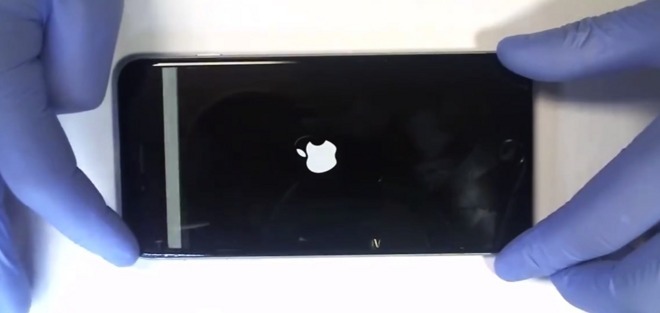 A proposed nationwide class-action lawsuit was filed on Saturday over the "Touch Disease" that seems to be afflicting a number of iPhone 6 and 6 Plus smartphones. The problem causes a flickering gray bar to appear at the top of the screen, after which the touchscreen becomes completely unresponsive.
Todd Cleary of California, Jun Bai of Delaware, and Thomas Davidson of Pennsylvania are the named plaintiffs in the lawsuit. The plaintiffs are seeking unspecified damages, accusing Apple of fraud and violating California consumer protection laws. The three linked the problem to Apple's design decision to not use a metal shield or undersell to protect certain screen components as it did on versions of the iPhone 5.
Should you decide to look up the case, it's Davidson et al v. Apple Inc, US District Court, Northern District of California, No. 16-04942.