The Mercury News reports that Apple has bought two office buildings at the corner of Stevens Creek Boulevard and Torres Avenue in Cupertino, California, according to property documents filed with the Santa Clara County Recorder's Office.
The tech giant paid $290 million for the two buildings, the county documents show. The two office buildings are known as Cupertino City Center 1 and Cupertino City Center 2.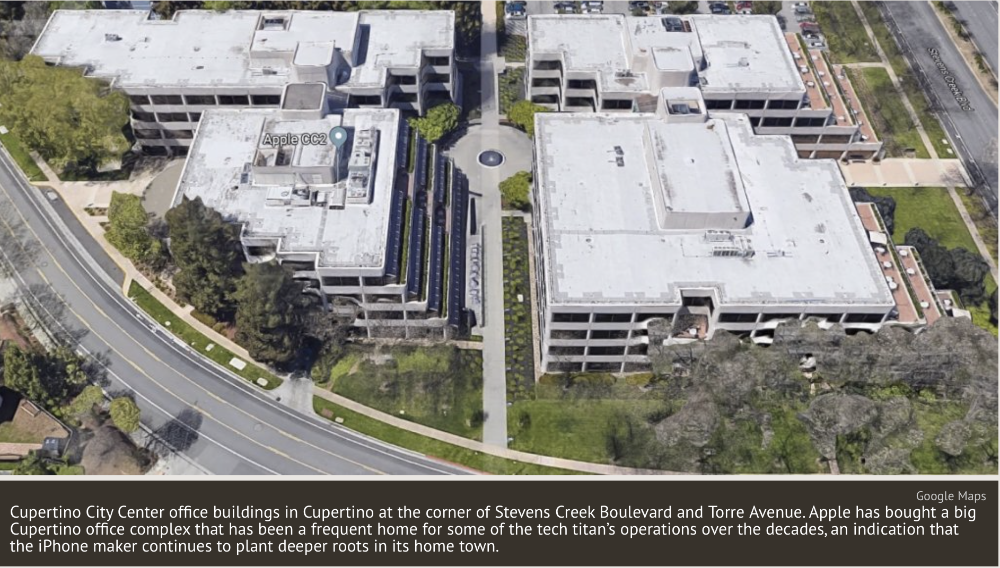 One building is at 20300 Stevens Creek Blvd. and totals 168,000 square feet, while the other building, located at 20330 Stevens Creek Blvd., totals 146,000 square feet, county assessment and LoopNet documents show.
As of May 21, 2018, Apple had about 25,000 employees in the Bay Area (although it's not clear how many of these are specifically based in Cupertino). The tech giant is Cupertino's largest employer, and has been for years.
Cupertino is located in Santa Clara County, directly west of San Jose on the western edge of the Santa Clara Valley with portions extending into the foothills of the Santa Cruz Mountains. The population is around 60,000.