First, it was the Thunderbolt Display, now Apple is apparently abandoning the AirPort Express, the AirPort Extreme, and AirPort Time Capsule. The Cupertino, California-based company has disbanded its division that develops wireless routers, in a move to try to sharpen the company's focus on consumer products that generate the bulk of its revenue, Bloomberg reports.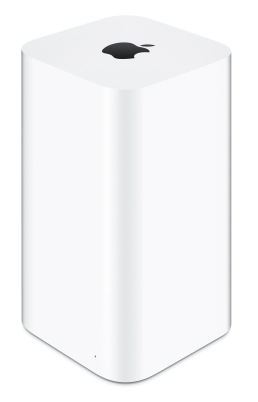 The article says Apple started shutting down the wireless router team over the past year, dispersing engineers to other product development groups, including the one handling the Apple TV. The products, which cost $99, $199, and $299, respectively, make up a small slice of Apple's revenue and are part of Apple's "other products" category on its financial statements.
In some ways, we shouldn't be surprised. Apple hasn't refreshed its routers since 2013 and lags behind in matching new standards from the wireless industry.
It will be interesting to see if Apple partners with another company to promotewireless routers for the Mac as it did with LG for the UltraFine displays targeted for users of the new MacBook Pros.