Apple has released Shortcuts 2.1, an update of its iOS productivity app. According to Apple's notes, the update lets you: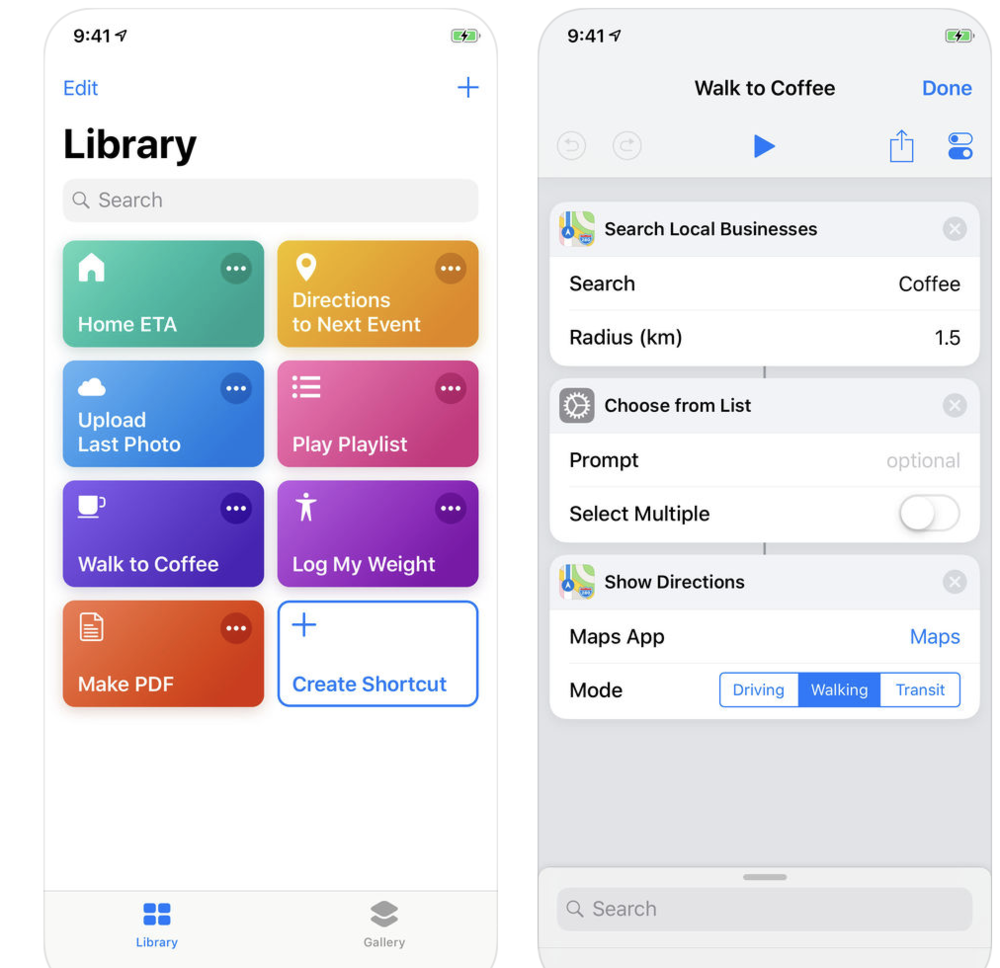 Use the latest weather in your shortcuts with the new Get Current Weather and Get Weather Forecast actions;

Set alarms and timers with the new Create Alarm, Toggle Alarm, and Start Timer actions;

Convert between a variety of units with the new Measurement and Convert Measurement actions;

Get the most recent set of imported photos from the Photos app using the Get Last Import action;

When running a shortcut from HomePod using Siri, media will now automatically play back from HomePod using AirPlay.
<!— code from sekindo - Appleworld.today In-Article - outstream —>

<!— code from sekindo —>
Shortcuts builds upon a third-party app from a few years ago that was called Workflow. This app let iOS users create their own "apps" by mixing functions from other third-party apps. As an example, tapping a Workflow app would grab text from a web page, then paste it into Notes. With a collection of programming tools built-in, Workflow also let users input data, analyze conditionals, and so on. Apple loved the idea of Workflow so much that they bought the development firm and transformed it into Shortcuts.
You can download the app — which isn't installed by default — by tapping here.