Apple has released new software (version 14.3) for the HomePod and HomePod mini. It includes performance tweaks and stability improvements.
‌‌‌‌HomePod‌‌‌‌‌ software should be installed automatically on the ‌‌‌‌‌wireless speaker. If not, it can be manually installed in the Home app on your iPhone, iPad, iPod touch, or Mac. Here's how: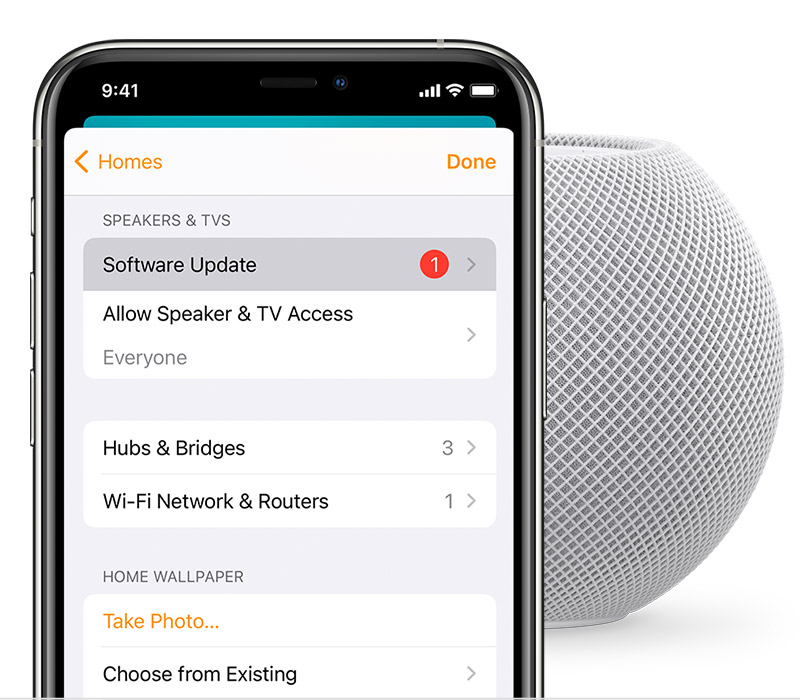 ° Make sure that your device is updated to the latest version of iOS, iPadOS, or macOS.
° Open the Home app and tap or click Home in the upper-left corner.
° Select Home Settings > Software Update. Tap or click Install Updates Automatically to turn automatic updates on or off.
If there's a new update, tap or click Install. This will install the update on all of the HomePod speakers you have set up in your home. Software Update will also tell you if your HomePod is already up to date, and show you the installed HomePod software.
A white spinning light appears on the top of HomePod while it's updating. The update might take some time. Make sure that your HomePod stays plugged in while it's updating.