Apple says its free Schoolwork app is now available for teachers, allowing them to create assignments, collaborate one-on-one with students, tap into the power of apps for learning and view and understand student progress.
The app helps teachers create assignments, see student progress and tap into the power of apps in the classroom. Schoolwork builds on the success of Apple's Classroom app, which is used in schools around the world to help integrate the iPad into the classroom. Schoolwork and Classroom are designed to help teachers and administrators get the most out of integrating Apple technology into schools.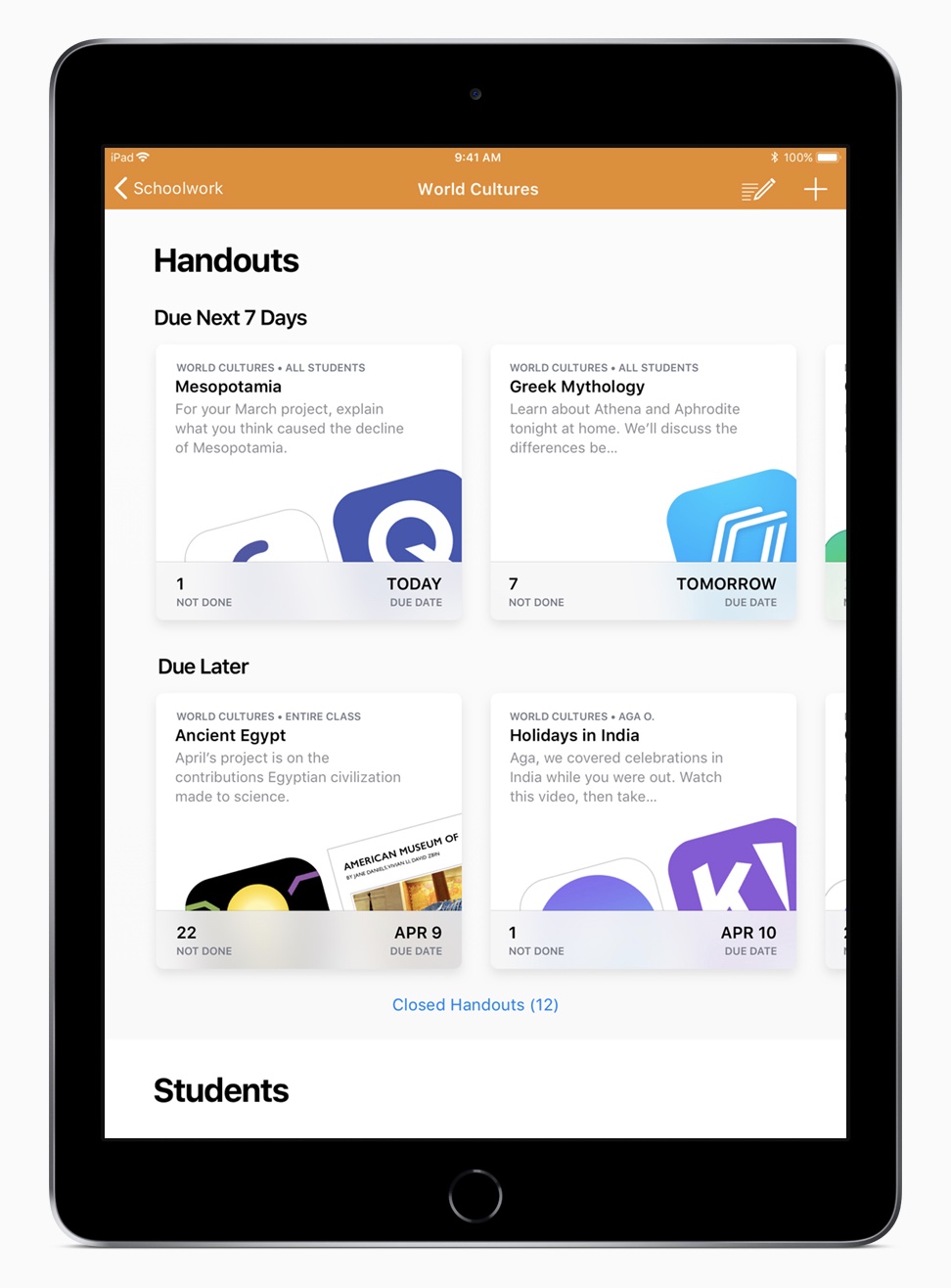 With the former, teachers can assign a specific activity within an iPad app and direct their students directly to the specific point within the app. Popular education apps like Nearpod, Tynker and Kahoot are already integrating support for Schoolwork. Students can use the app to stay organized and keep track of the work they need to complete and when they need to hand it in.
With the app, teachers have a snapshot of class performance and can check on an individual student's progress across activities — progress within apps or projects they've created. Apple says privacy and security features are built in so schools get to create, own and control the accounts used by their students and decide when student progress information is shared.
---
Like this article? Consider supporting Apple World Today with a $5 monthly Team AWT membership.