Apple has released iOS 10.2. It's available as a free over-the-air update or as an iTunes download for all iOS 10 users.
iOS 10.2 adds the TV app, which is designed to offer a unified experience for discovering and accessing TV shows and movies from multiple apps on the iPhone, iPad, and Apple TV. It provides one place to access TV shows and movies, as well as a place to discover new content to watch. Key features within the TV app include: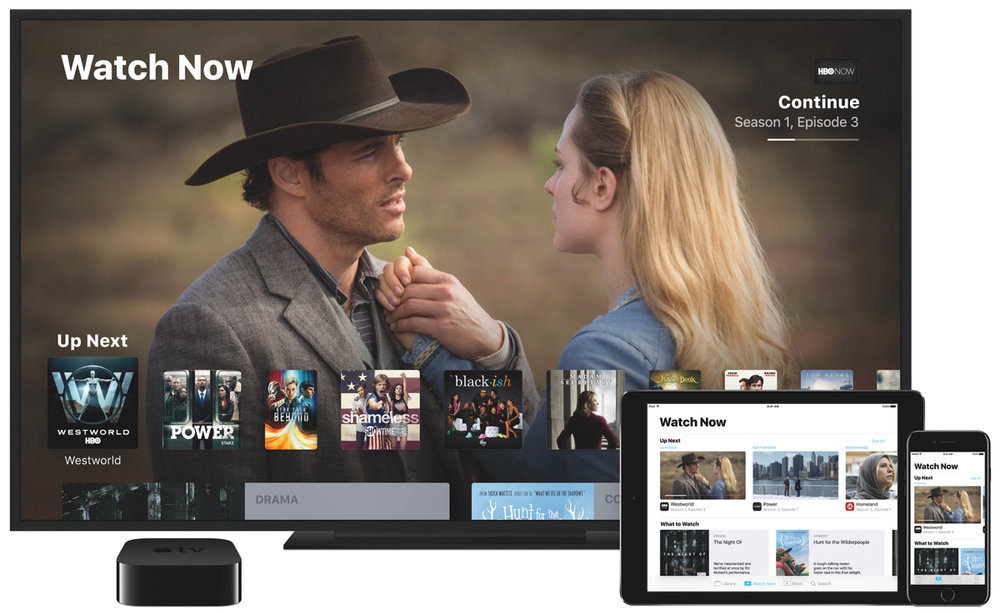 Watch Now: Watch Now is where viewers will see their collection of available shows and movies from iTunes and apps. From Watch Now, viewers can then go to Up Next or Recommended to choose what to watch.
Up Next: Users can enjoy the shows and movies they are currently watching, including recent iTunes rentals and purchases — all presented in the order they're most likely to watch first. For example, when viewers finish an episode, the next one will automatically appear at the start of the Up Next queue, as will any new episodes as they become available. At any time, users can simply ask Siri to continue watching a show and immediately pick up where they left off.
Recommended: Viewers can explore a selection of curated and trending shows and movies, including collections handpicked by Apple's curators, and dedicated categories and genres such as kids, sci-fi and comedy.
Library: Viewers can access their entire collection of iTunes movies and TV shows that they have rented or purchased on iTunes.
Store: If users are looking for something new, they can check out the Store to discover great new content across video services that they have not yet downloaded or are not yet subscribed to, along with the latest releases on iTunes.
Along with the TV app, Apple recently rolled out its Single Sign-On feature, allowing cable subscribers to sign in once with their cable credentials to access all live cable content available within various apps. Single Sign-On is available for Single Sign-On is currently available for CenturyLink Prism, DirecTV, Dish, GVTC, GTA, Hawaiian Telcom, Hotwire, Metrocast, Service Electric, and Sling TV. Both Single Sign-On and the TV app are available across multiple devices, including the Apple TV.
In iOS 10.2, emoji have been redesigned with more detail. Over 100 new emoji have been added, including new faces, food, animals, sports, and professions. The update also includes stability improvements and bug fixes.
Apple has also released tvOS 10.1 for the Apple TV. It includes the aforementioned TV app and single sign-on feature. The update is available via the Settings app.