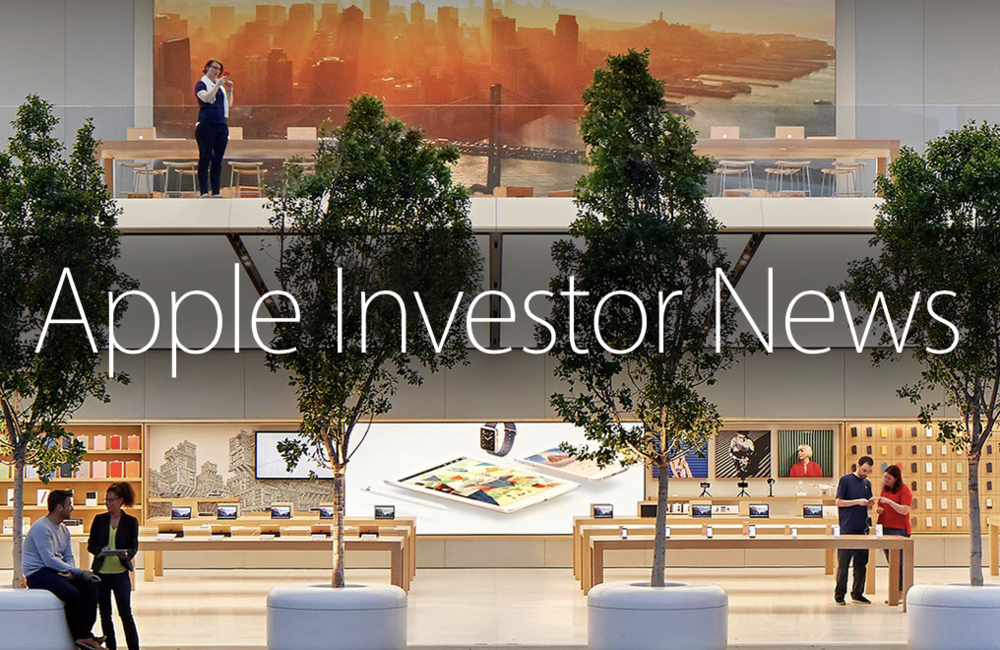 Apple just announced its earnings for the first fiscal quarter of 2017 ending December 31, 2017.
The company beat the street today, reporting the following:
Earnings Per Share (EPS): $3.36 vs. $3.21 expected by a Thomson Reuters consensus estimate
Revenue: A record $78.4 billion vs. $77.25 billion expected
iPhone sales: 78.3 million, beating 77.42 million expected
Services revenue: $7.17 billion
Q2 guidance: $2.08 EPS, expected revenue of $53.79 billion
Apple shares have risen a little more than 6 percent over the past quarter during the holiday season, following the release of the iPhone 7, the new MacBook Pro models, and AirPods. Analysts are bullish on Apple, expecting a sustained trend of year-over-year growth.
The only dark side to the data for the quarter is the iPad. 13,081,000 of the units were sold, down 19 percent from 2016 but up from the previous quarter's sales of 9,267,000 units. Revenue from the iPad was down a whopping 22% year over year.
Mac sales grew a tiny amount year over year — just 1 percent. Unit sales were 5,374,000 for Q1 2017, up from 5,312,000 for the same quarter in 2016.
Service revenue — from Digital Content and Services, Apple Care, Apple Pay, licensing, and other services — was a bright spot, with revenues of $7.172 billion in the quarter. That represents an 18 percent increase year over year.
Oddly, sales of other products — which includes Apple TV, Apple Watch, Beats products, iPod, and Apple-branded and third-party accessories — were down 8 percent year over year, with revenues of $4.024 billion compared to $4.351 billion in the year ago quarter.
Apple World Today has also added an AAPL stock ticker from Trading View to the right sidebar of the page. The ticker shows delayed AAPL share price and volume, and can be changed to whatever view you like — hourly, daily, monthly, yearly, etc…