Apple has introduced a new TV app that's designed to offer a unified experience for discovering and accessing TV shows and movies from multiple apps on the fourth generation Apple TV, iPhone and iPad. So where is the Mac version? Apparently, there's no TV app for macOS Sierra, which is a bit disappointing considering that today's "hello, again" event focused on the Mac.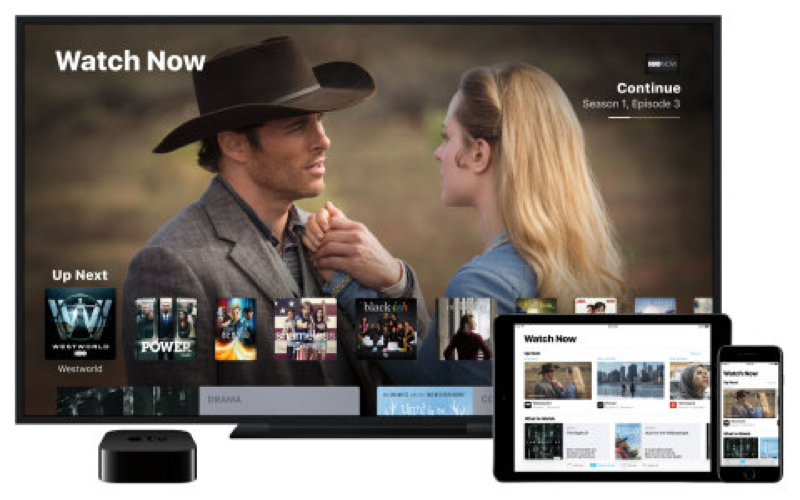 The TV app provides one place to access TV shows and movies, as well as a place to discover new content to watch. Apple also introduced a new Siri feature for Apple TV that lets viewers tune in directly to live news and sporting events across their apps.
"Using apps on Apple TV, iPhone and iPad has become the primary way for so many of us to watch television," said Eddy Cue, Apple's senior vice president of Internet Software and Services. "The TV app shows you what to watch next and easily discover TV shows and movies from many apps in a single place."
Features within the TV app include:
Watch Now: Watch Now is where viewers will see their collection of available shows and movies from iTunes and apps. From Watch Now, viewers can then go to Up Next or Recommended to choose what to watch.
Up Next: Users can enjoy the shows and movies they're currently watching, including recent iTunes rentals and purchases — all presented in the order they're most likely to watch first. For example, when viewers finish an episode, the next one will automatically appear at the start of the Up Next queue, as will any new episodes as they become available. At any time, users can ask Siri to continue watching a show and immediately pick up where they left off.
Recommended: Viewers can explore a selection of curated and trending shows and movies, including collections handpicked by Apple's curators, and dedicated categories and genres such as kids, sci-fi and comedy.
Library: You can access your entire collection of iTunes movies and TV shows that you've rented or purchased on iTunes.
Store: If users are looking for something new, they can check out the Store to discover new content across video services that they've not yet downloaded or are not yet subscribed to, along with the latest releases on iTunes.
The TV app will be available for Apple TV, iPhone and iPad and always stays in sync so that when users begin watching on one device they can continue where they left off on their Apple devices.
Siri on the Apple TV is now aware of live sporting events across apps so you can simply say things like, "Watch the Stanford game" or "Which games are on right now?" Siri knows additional details of the games, can provide live scores and can take viewers directly to the live stream within the app that's carrying it. Viewers can also tune directly to live video by just saying the name of the app, for example "Watch CBS News" without having to navigate to the live stream from within the
In addition to the new TV app, customers in the US will have a simplified way of enjoying their pay-TV video apps by using single sign-on. Starting in December, subscribers to DIRECTV, DISH Network and more will just sign in once on Apple TV, iPhone and iPad to have immediate access to apps that are part of their pay-TV subscription.
The TV app and single sign-on will be available in December as free software updates for the fourth gen Apple TV, iPhone and iPad customers in the US. Live tune-in with Siri is available today.
At today's "hello, again" event, Apple CEO Tim Cook touted the advantages of the Apple TV ecosystem. Since the opening of the app store for the set-top box a year ago, 8,000 apps have become available — 1,600 of them from video content providers. And Minecraft is coming to the Apple TV before year's end.