Apple has scooped up the rights to develop a project based on the New York Times Magazine story "Losing Earth: The Decade We Almost Stopped Climate Change," reports The New York Times.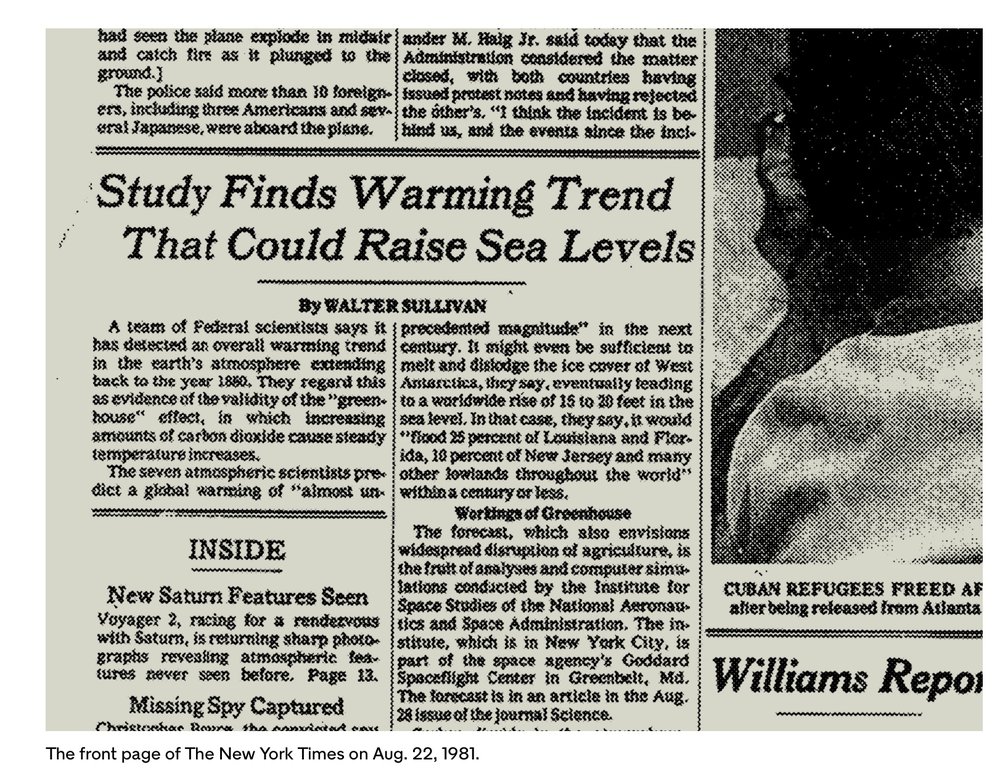 The 30,000-word "Losing Earth" article recounted how, from 1979 to 1989, a small group of American scientists, activists and politicians tried to save the world from the ravages of climate change before it was too late. The article was produced with the support of the Pulitzer Center and was based on more than 18 months of reporting and over 100 interviews.
<!— code from sekindo - Appleworld.today In-Article - outstream —>

<!— code from sekindo —>
This will be Apple's 24rd scripted series. Upcoming original programming titles include "Amazing Stores," "Are You Sleeping," "Home," "Little America," "See," "Swagger," an untitled Damien Chazelle drama, an untitled Reese Witherspoon/Jennifer Anniston dreamed, "Dickinson" (a half-hour comedy starring Hailee Stenifeld), an untitled Ronald D. Moore drama, an untitled M. Night Shyamalan thriller series, a TV series adaption of "Foundation," the Isaac Asimov science fiction novel trilogy, and the half-hour dramedy "Little Voices" from producers J.J. Abrams and Sara Bareilles, "Little America" from the screenwriters (Emily V. Gordon and Kumail Nanjiani) of "The Big Sick" and producer/writer Lee Eisenberg, a drama series about pre-teen investigative reporter Hilde Lysiak, a TV series based on the "Time Bandits" movie, an English-language adaptation of the French short-form series Canal+, "See," a world-building drama set in the future, a series based on the bestselling 2017 novel "Pachinko," and a half-hour scripted comedy from Rob McElhenney and Charlie Day.