The 9th Annual National Society of High School Scholars (NSHSS) 2016 Millennial Career Survey has uncovered the top employers selected by more than 13,000 high school students, college students and young professionals. Apple is number eight on the list.
The top 10 list includes: 3M, Google, St. Jude Children's Hospital, Walt Disney, a local hospital (this was a write-in option), the FBI, BuzzFeed, Apple, the CIA, and Amazon.
"The survey findings yield unique insights into developing strategies for employers regarding generational differences in the workplace and for engaging the emerging talent pipeline," said James W. Lewis, president of NSHSS. "Currently, the top career interests of this group are STEM (Science, Technology, Engineering and Mathematics), business and arts, entertainment and media. Millennials hope to find in the workplace fair treatment, corporate social responsibility and strong company benefits, which include flexible work schedules."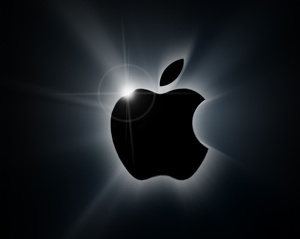 NSHSS is an international honors organization helping to advance the goals and aspirations of high-achieving students. NSHSS partners with Hanover Research to conduct the survey to gain insight into the preferences and attitudes of high-achieving millennials, now the largest generation in today's workforce.
The NSHSS survey helps our organization and employers understand the goals and interests of this influential generation," said Dr. Susan Thurman, scholarship director of NSHSS. "Our survey offers important insights for employers to develop strategies to engage and retain top talent."
The survey respondents are members of NSHSS ages 15 to 32. This diverse group – 48% African-American, Hispanic or Asian, 23% first generation college students and 39% multilingual – is reflective of U.S. demographic shifts.
"The group represents an important segment of the millennial generation focused on college and career success. The confidence they place in entering the workforce quickly in their field of choice, may be more realistic than in previous years," explains Thurman.
---
Check out the beautiful Pad & Quill Contega Thin Case for iPad Pro® 9.7