Apple has send an email to Apple Pay users telling how they can donate instantly to needy causes. The tech giant says that, with the payment service, there's no forms to fill out or accounts to create.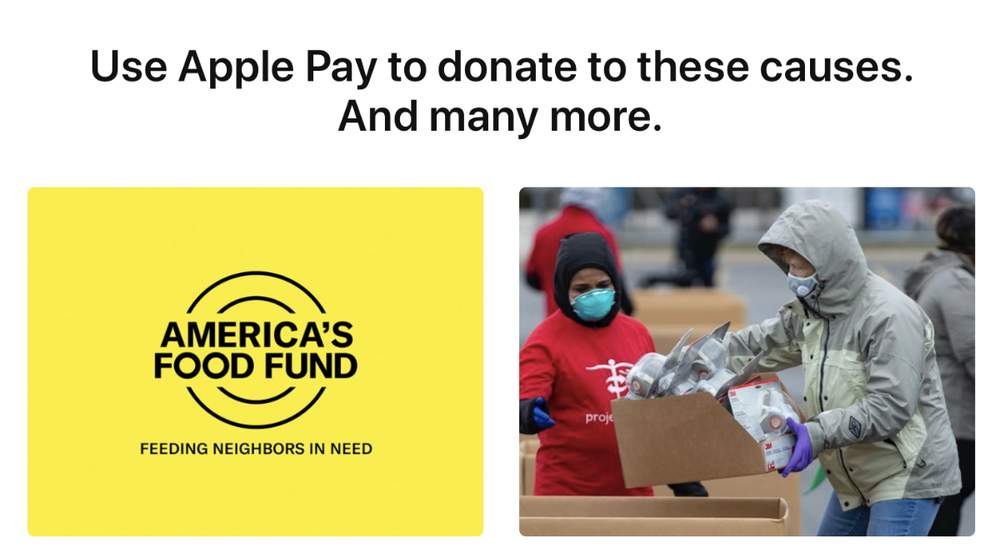 Four charities Apple recommends are:
° America's Food Fund, which brings people together to ensure that everyone has reliable access to meals in this critical time of need.
° Frontline Responders Fund, a team fundraiser on GoFundMe.org, that's focusing all their resources on getting critical supplies to frontline responders combating COVID-19
° The Mental Health Fund, which aims to support the work of organizations as they grow to meet the increased demand of people in pain.
° The GoFundMe.org Small Business Relief Fund will provide micro-grants to qualifying small businesses negatively impacted by the COVID-19 pandemic.