USA Technologies, Inc., a payment technology provider of cashless and mobile transactions in self-serve retail, has announced the results of a six-month study testing targeted point-of-sale advertising of Apple Pay, Apple's mobile payment service.
Based on the results showing a steady upward trajectory in mobile payment usage, USAT concluded that smartphone users shown digital advertising at point-of-sale through the ePort Interactive platform are more apt to pull out their iPhone to make a purchase, and even spend more. Findings by USAT after 24 weeks show targeted, digital advertising on USAT's ePort Interactive platform that highlight Apple Pay availability at point-of-sale resulted in a:
36.5% increase in overall sales;
44.6% increase in total transactions;
6% increase in total contactless average ticket; 18% at week 20 ();
55.5% increase in revenue through contactless purchases, including Apple Pay; 121% at week 20 (weeks 21-24 historically represent a seasonal dip in visits to vending machines overall);
135.2% increase in overall mobile payment usage
The study's results suggest targeted advertising can help boost mobile wallet use. The study found that the number of NFC or contactless mobile wallet transactions – triggered when consumers hold their smartphones up to the screens – increased by an astounding 135.2 percent on machines with targeted messaging.
USAT initially unveiled the first four weeks of data at the National Automatic Merchandising Association's (NAMA) OneShow in Chicago in April 2016, followed by a press release in June of this year. With the release of its latest study, the company has now updated its findings to include six months of data and tracking, bolstering and extending the initial results.
"Based on our study, we believe that when businesses and operators present consumers with the option to pay for items with Apple Pay, the number of mobile payments made and the amount spent, increases," says Maeve McKenna Duska, senior vice president of marketing and sales, USA Technologies. "The data from this study suggest that call-to-action messages underscoring speed, convenience and security of Apple Pay can act as an electronic gateway for consumers to learn about and use the mobile wallets already installed on their phones. Further, unattended markets are continuing to drive Apple Pay usage as it offers consumers
Duska adds that the results of the study are clear: when consumers are asked to pay with their phones, they do. But they're also more likely to make a purchase that they otherwise might not, regardless of how they ultimately pay for their items.
What's more, the numbers provide evidence that negative seasonality trends may be tempered, and even reversed, by telling consumers they have an option to pay with Apple Pay.
The study measured the impact of targeted digital advertising screens on consumers' use of mobile wallets – primarily Apple Pay – across 35 vending machines located in New York and Louisiana over a six-month period from March to August, 2016. Machines were outfitted with USAT's proprietary ePortInteractive displays, which process magnetic stripe credit and debit cards, as well as mobile wallet payments.
The displays were programmed with an image of an iPhone and a call for consumers to "Pay with your favorite card using Apple Pay." The 130 devices in the control group, on the other hand, simply displayed "Ready – Swipe or Tap Now" above the Apple Pay and other contactless payment services logos.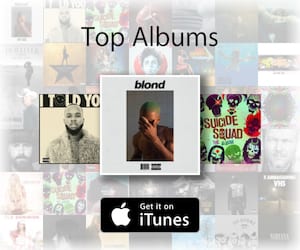 While the initial, four-week results showed both sales and average contactless ticket increases, the extended results provide insight not only into how consumers interact with vending machines displaying interactive messaging, but into broader consumer adoption of consumer wallets.