Apple has been granted a second patent (number 9,520062; the first one was 20160019787) for a "method for locating a vehicle." The invention allows you to located your car in a parking garage or other parking structure via your iPhone, iPad, or Apple Watch.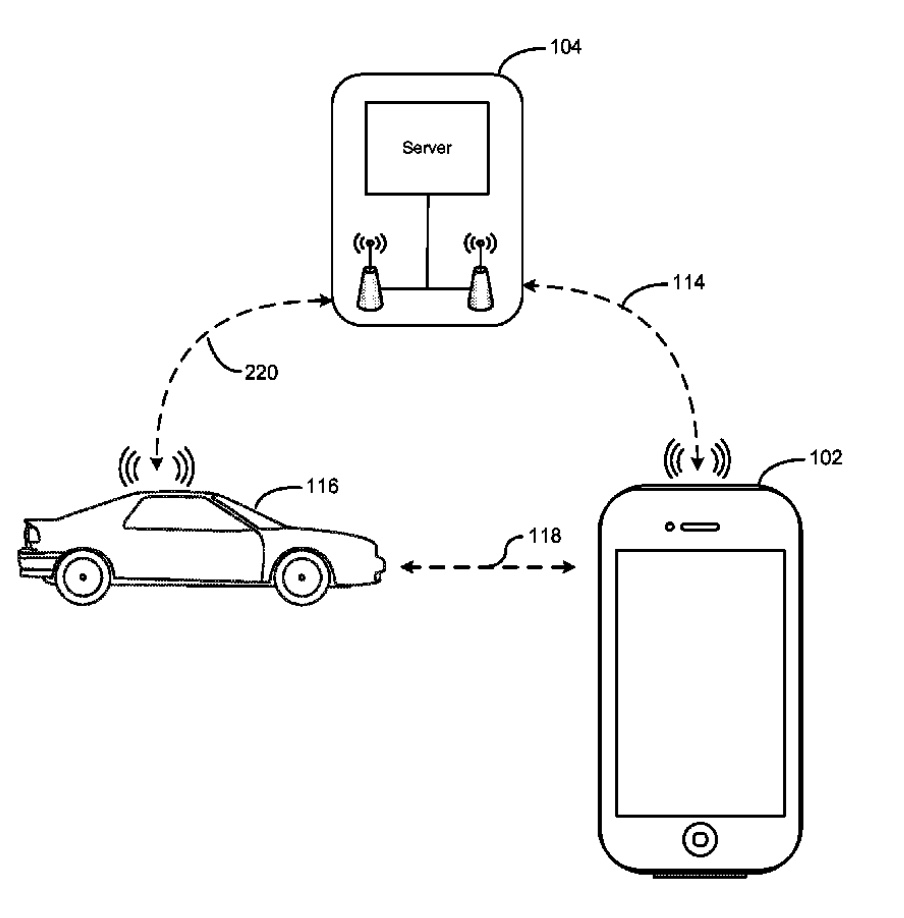 Communications between the iOS device, parking system and vehicle can be based on one or more wireless connections, such as Bluetooth and/or Bluetooth LE connections. The iDevice can request and receive location information from a set of one or more wireless sensors situated within the parking structure. Based on the received information, the iPhone, iPad or Apple Watch can determine a parking location for the vehicle.
Apple doesn't want you to call the Apple Pencil a "stylus," but Apple has been issued a patent (number 9,516,361) for an "active stylus." It obviously involves the input device for use with the iPad Pro.
In the patent filing, Apple notes that when a stylus has been used as an input device in a capacitive touch system, it's traditionally been finger-like in nature.
A conventional stylus is often simply a conductive rod with a finger-sized rounded tip large enough to disrupt the electric field lines between the drive and sense electrodes of a capacitive touch sensor panel. As such, conventional styluses are passive input devices in that they are incapable of actively transmitting stimulus signals or sensing a touch-induced capacitance change in a capacitive touch sensor panel.
Apple's invention can either act as a drive electrode to create an electric field between the drive electrode and the sense lines of a mutual capacitive touch sensor panel, or as a sense electrode for sensing capacitively coupled signals from one or more stimulated drive rows and columns of the touch sensor panel or both.
Apple files for — and is granted — lots of patents by the U.S. Patent & Trademark Office. Many are for inventions that never see the light of day. However, you never can tell which ones will materialize in a real product.