Apple has been granted a patent (number 9,489,086) for "finger hover detection for improved typing" when using onscreen keyboards on devices such as iPhone and iPads.
According to the invention, typing on touchscreens is improved by "dynamically and automatically" positioning the desired home-row keys of an onscreen keyboard below the user's fingers while his/her fingers are hovering above the surface. Apple says that this reduces the need for the user to look at the onscreen keyboard while typing.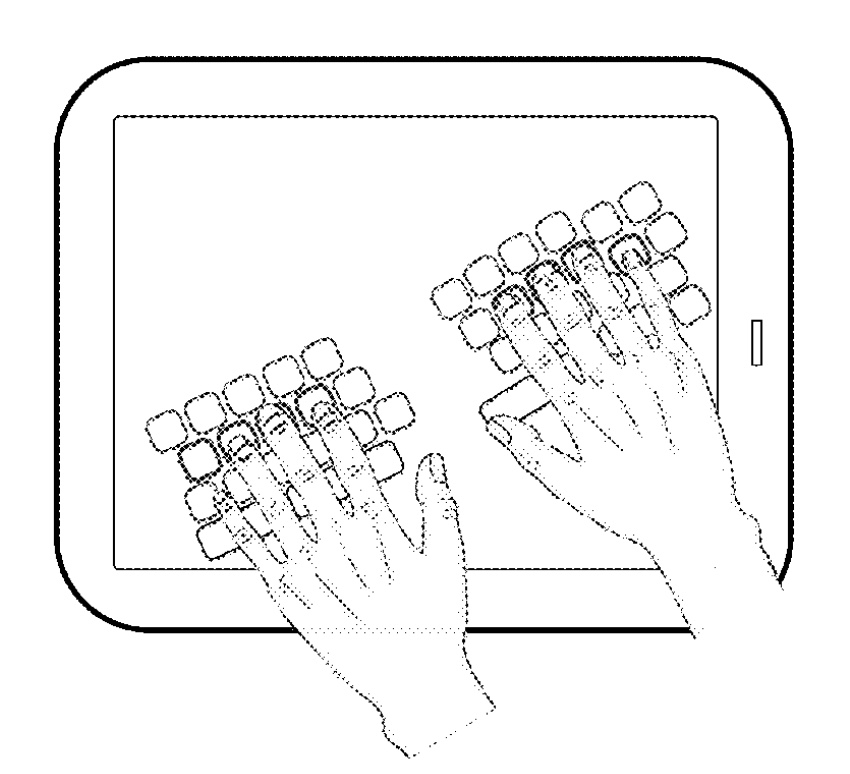 The location of each of the user's fingers while hovering and/or resting is monitored. Correlation between the hover sensor data and touch sensor data increases the confidence level by which the system can determine which of the user's fingers were used to select a key, according to Apple. By determining which finger was used to make the selection, the system accurately disambiguates which letter the user intended to type.
The purpose of the invention? According to Apple, there's a lack of tactile feel when you use an on-screen keyboard, which can lead to mistakes. While there have been numerous proposals for disambiguating error-prone user input, many such proposals rely heavily on linguistic context and are unable to resolve interchangeable alternatives (e.g., where a user strikes ambiguously between keys T and "o" followed by "n," leaving uncertainty whether "in" or "on" was intended). Apple thinks it can do better.
Apple files for — and is granted — lots of patents by the U.S. Patent & Trademark Office. Many are for inventions that never see the light of day. However, you never can tell which ones will materialize in a real product.