Apple has been granted a patent (number 10,817,126) for a "3D document editing system." It would work with a keyboard and the rumored "Apple Glasses," an augmented reality/virtual reality/mixed reality head-mounted display (HMD).
The document editing system would implement sensing technology for detecting gestures by a user. Using the system, portions of a document can be placed at or moved to various locations in a 3D virtual space provided by the VR device to provide 3D effects in the document.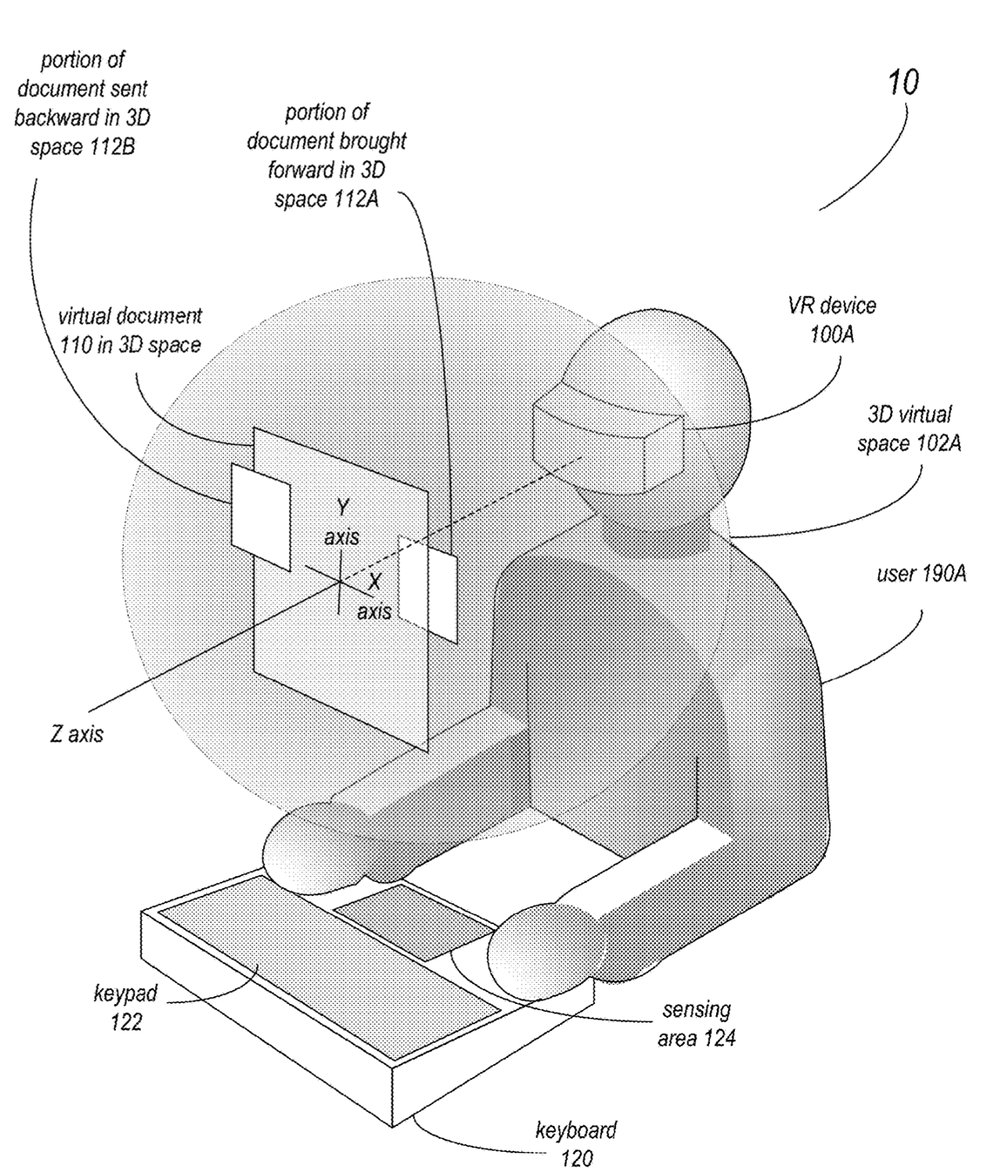 The sensing technology may allow the user to make gestures while entering text via a keypad, allowing the user to specify 3D effects in the document while typing. The system may also monitor entries made using the keypad, apply rules to the entries to detect particular types of entries such as URLs, and automatically shift the detected types of entries forward or backward on the Z axis relative to the rest of the content in the document.
Conventional VR systems may provide tools and applications that allow VR content creators to create and edit 3D objects, and may provide a text generation and editing system with a conventional 2D graphic user interface (GUI) that allows content creators to generate text content that can be attached to 3D objects. However, Apple says these conventional VR systems typically don't provide text generation and editing systems with GUIs that allow content creators to generate and edit text with 3D effects in a VR 3D environment.
When it comes to Apple Glasses, such a device will arrive next year or 2022, depending on which rumor you believe. It will be a head-mounted display. Or may have a design like "normal" glasses. Or it may be available in both. The Apple Glasses may or may not have to be tethered to an iPhone to work. Other rumors say that Apple Glasses could have a custom-build Apple chip and a dedicated operating system dubbed "rOS" for "reality operating system."