Apple has been granted a patent (number 10,184,586) for "self-energizing sealing mechanisms" with the goal of making iPhones and Apple Watches even more water-resistant.
In the patent filing, Apple says electronic devices may include certain features to enhance a user experience as well as for preventing harm to the internal components of electronic devices in high water content environments. As electronic devices become more ubiquitous, the company says it's beneficial to be able to use them in various environments without damaging the device, including when water is present.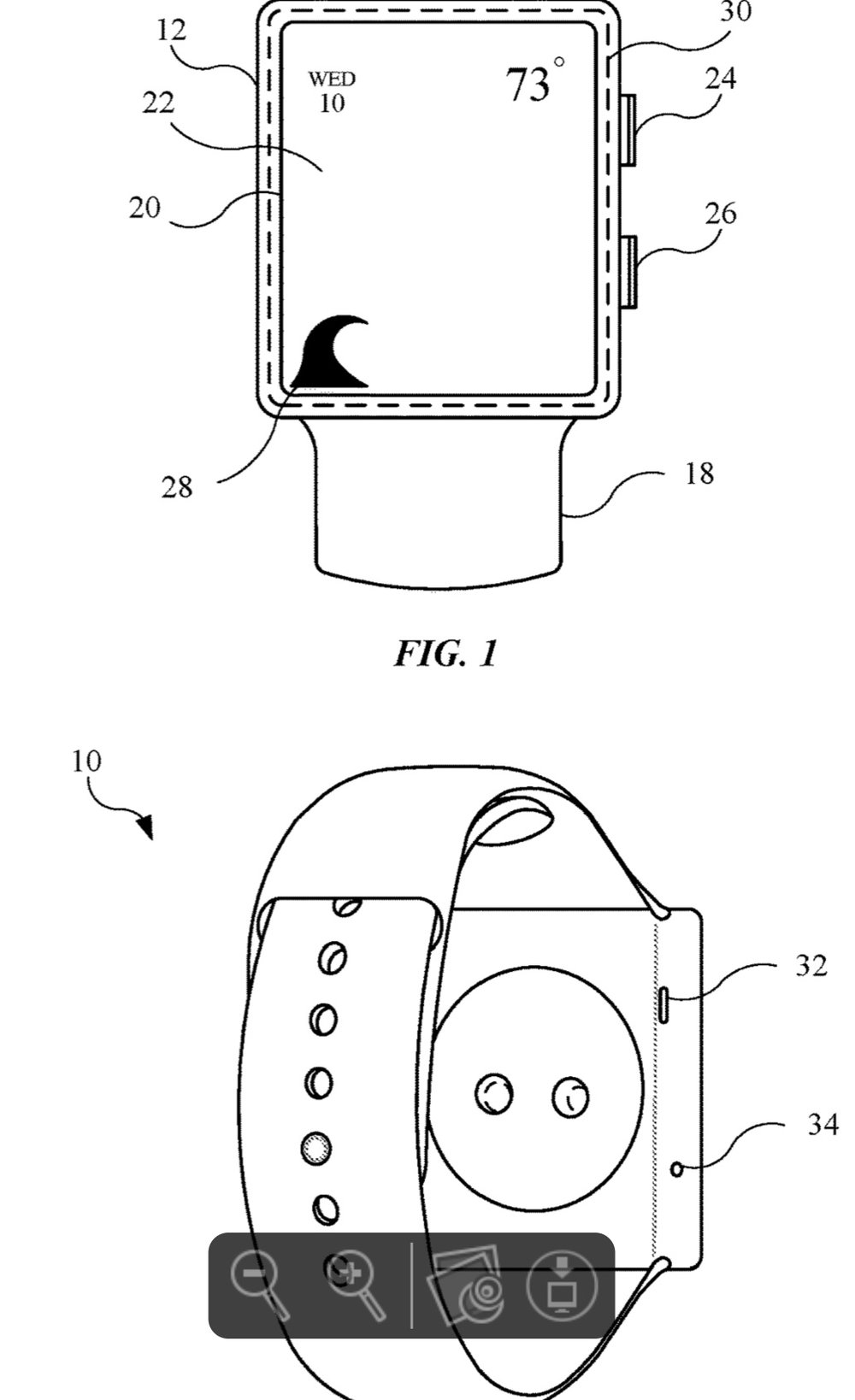 Here's the summary of the invention: "An electronic device having an interior volume, the electronic device including a sealing mechanism to prevent ingress of water into the interior cavity.
<!— code from sekindo - Appleworld.today In-Article - outstream —>

<!— code from sekindo —>
"The sealing mechanism having a channel having a first opening at an external environment and a second opening that leads to the interior volume, a membrane that covers the second opening, the membrane being air permeable and water resistant such that the membrane allows air to pass and prevents passage of water up to an upper pressure threshold, a stopper mechanism, and a diaphragm comprising a surface arranged to receive an external water pressure and that is air and water impermeable, the diaphragm being coupled to the stopper mechanism that deflects in response to the water pressure such that the diaphragm actuates the stopper mechanism and seals off the channel from at the first opening preventing water pressure at the membrane from exceeding the upper pressure threshold."
Of course, Apple files for — and is granted — lots of patents by the U.S. Patent & Trademark Office. Many are for inventions that never see the light of day. However, you never can tell which ones will materialize in a real product.