I'm not sure how well this would go over, but Apple has been granted a patent (number 10,656,719) for "dynamic input surface for electronic devices" that hints at Mac laptops with virtual keyboards instead of physical ones.
In the patent, the tech giant says that conventional input devices, such as keyboards or track pads for a laptop, are susceptible to damage. For example, debris and other contaminants may enter the casing of the electronic device through the keycap apertures and may subsequently damage the internal components of the electronic device. Likewise, the mechanical structures forming the input devices may be especially vulnerable to a drop or mechanical shock.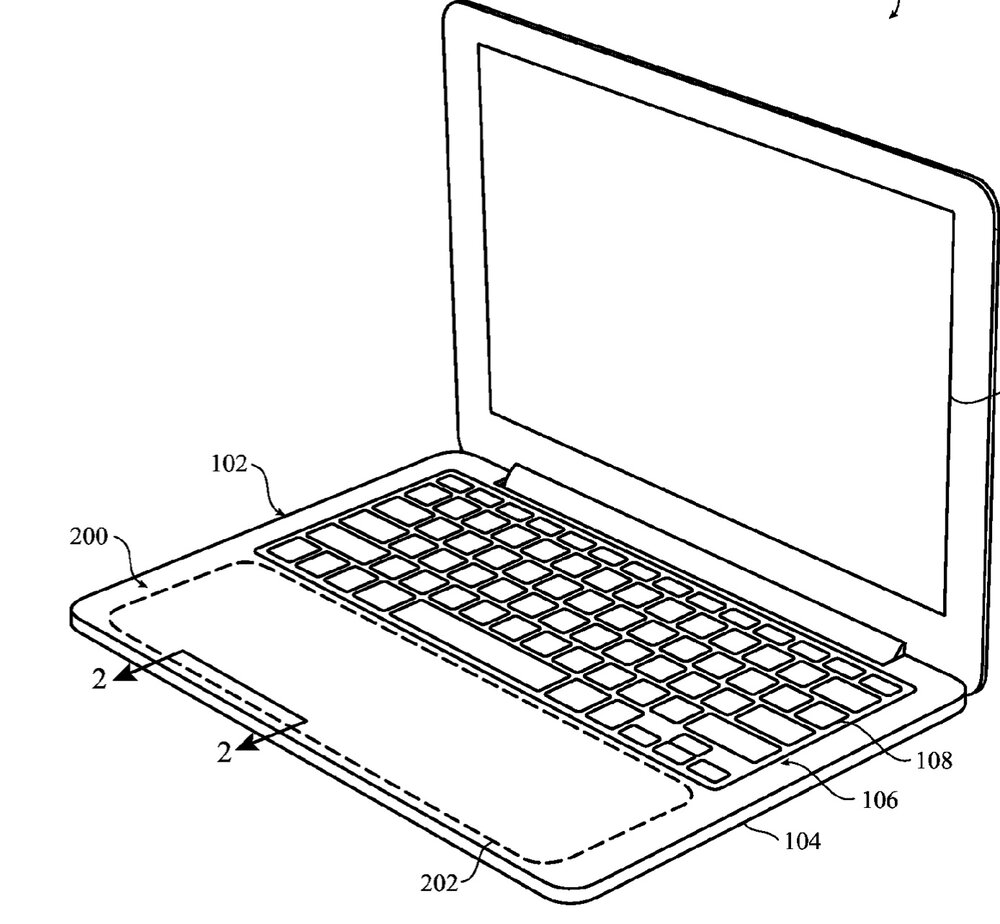 What's more, Apple says that because many conventional input devices have a number of components positioned both inside and outside the casing of the electronic device, the risk of component failure may increase. Finally, the construction or formation of conventional track pads may only enable the track pad to be static and/or fixed within an electronic device. Apple thinks that, just maybe, it would be a better idea to go with a virtual keyboard and trackpad.
Here's Apple's summary of the invention: "A dynamic input surface for an electronic device and a method of reconfiguring the same is disclosed. The input surface has a partially-flexible metal contact portion defining an input area, and a group of indicators. The indicators may be group of holes extending through the contact portion. The group of holes may be selectively illuminated based on a gesture performed on the contact portion. A size of the input area may be dynamically varied based on the gesture. Additionally, the group of indicators indicates a boundary of the input area.