Microsoft has announced that six PC manufacturers (HP, Lenovo, ASUS, VAIO, Huawei, and Xiaomi) are committed to producing LTE-capable laptops. When will Apple join the party? A new patent (number 20170212554) for "electronic devices having ventilation systems with antennas" shows that the company is at least considering the possibility.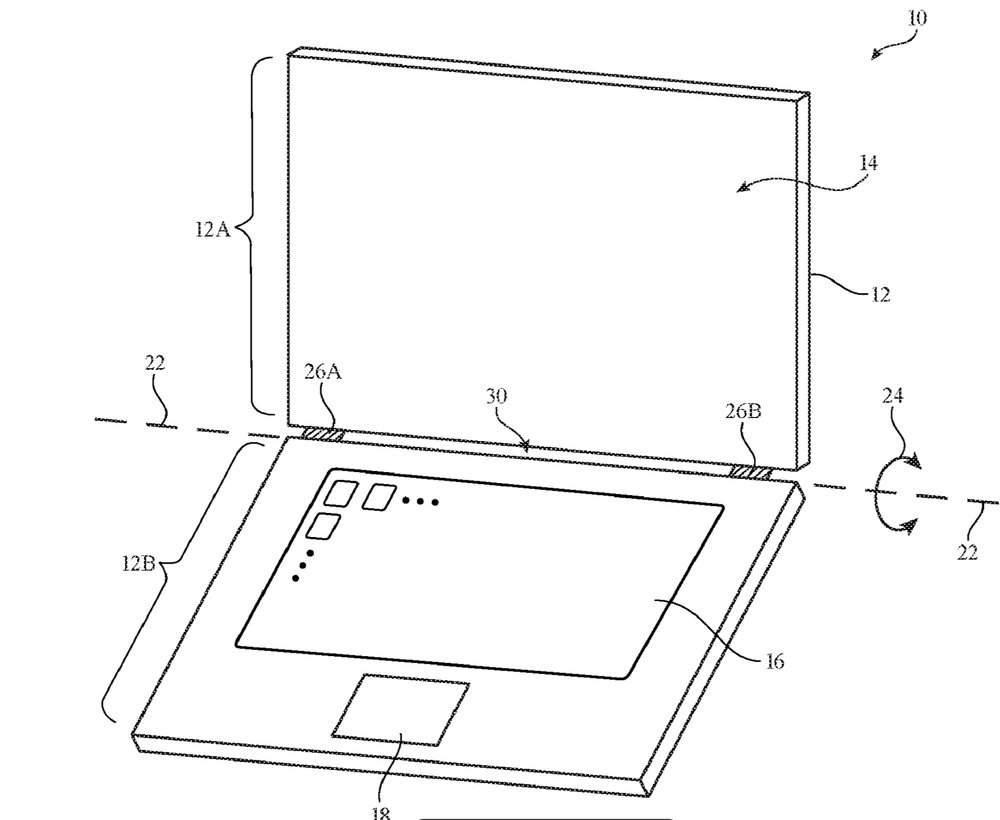 According to the patent filing, an electronic device — including a laptop — may sport a metal housing that may have an upper housing in which a component such as a display is mounted and a lower housing in which a component such as a keyboard is mounted. Hinges may be used to mount the upper housing to the lower housing for rotation about a rotational axis. An LTE capable MacBook Pro or MacBook could connect directly to 4G LTE as a smartphone would.
In 2008, Apple's CEO Steve Jobs rejected the idea of LTE-equipped laptops because it would add complexity to the device and lock customers in to a particular carrier. As noted by 9to5Mac, neither argument applies today. Antennas have grown ever smaller.
Of course, Apple files for — and is granted — lots of patents by the U.S. Patent & Trademark Office. Many are for inventions that never see the light of day. However, you never can tell which ones will materialize in a real product.