Apple has been granted a patent (number 9,504,170) for "flexible display devices" that hints at future "foldable" iPhones — and perhaps iPads, as well. In the patent filing, the company says that "it would be desirable to use flexible display technology to provide improved electronic devices."
Here's Apple's summary of the invention: "Electronic devices may be provided that contain multiple housing portions. The housing portions may be coupled together using hinges. The hinges may include hinges based on a three-bar linkage, hinges based on a four-bar linkage, hinges with slotted members, hinges formed from flexible support structures, and hinges based on flexible housing structures. Flexible displays may be mounted to the housing portions overlapping the hinges.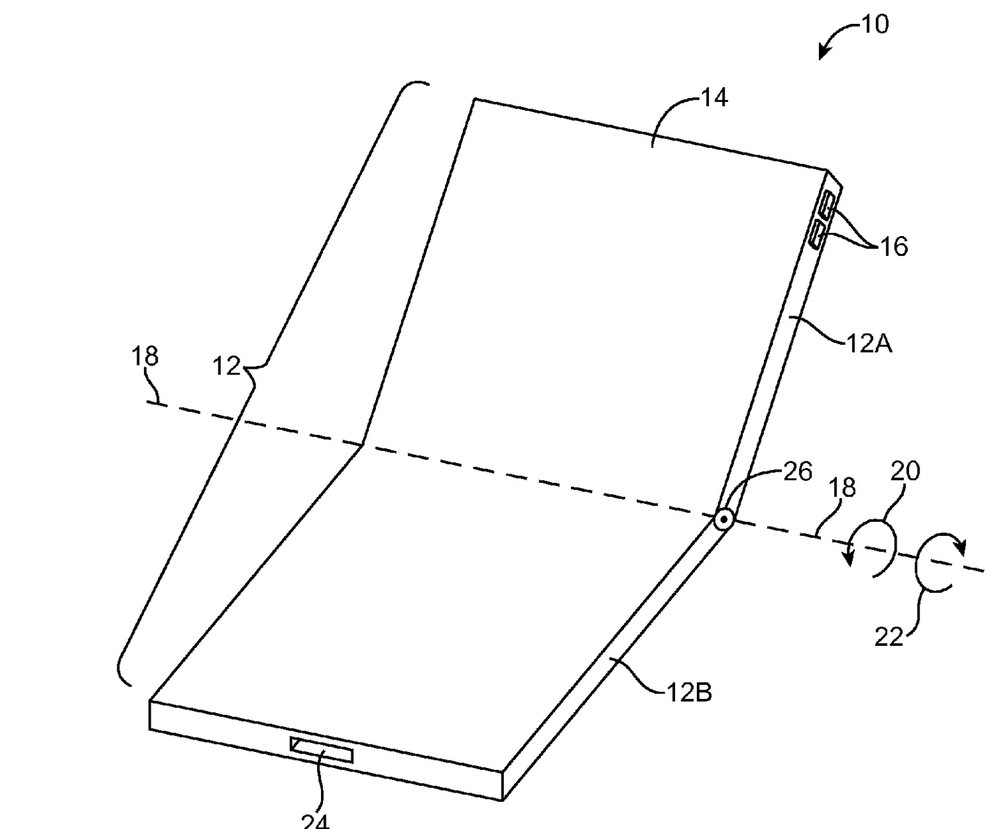 "When the housing portions in a device are rotated relative to each other, the flexible display may bend. The hinge may be configured to allow the flexible display to be placed in a front-to-front configuration in which an active side of the display faces itself or a back-to-back configuration. Engagement structures may be used to help the housing grip external objects and to hold the housing portions together. The hinges may be provided with rotational detents to help hold the flexible display in desired positions."
This isn't the first time Apple has looked into such technology. Earlier this month Apple was awarded patent no. 9,485,862 titled "Electronic devices with carbon nanotube printed circuits." It features a bendable or foldable design.
In fact, Nikkei predicts that we'll see two foldable iPhones in 2019. ""There will be a 4.7-inch phone that can be turned into an iPad mini. Another model would be a 5.5-inch handset that can become a full-sized iPad when unfolded."
Of course, Apple files for — and is granted — lots of patents by the U.S. Patent & Trademark Office. Many are for inventions that never see the light of day. However, you never can tell which ones will materialize in a real product.