I've said before that I'd love to see Apple introduce a HomePod Theater System. That may be coming. Apple has been granted a patent (number 10,575,095) for a "wireless and wired speaker hub for a home theater system."
True, the graphics accompanying the article don't look like HomePods, but the tech giant first applied for such a patent in 2008, so the images could be outdated.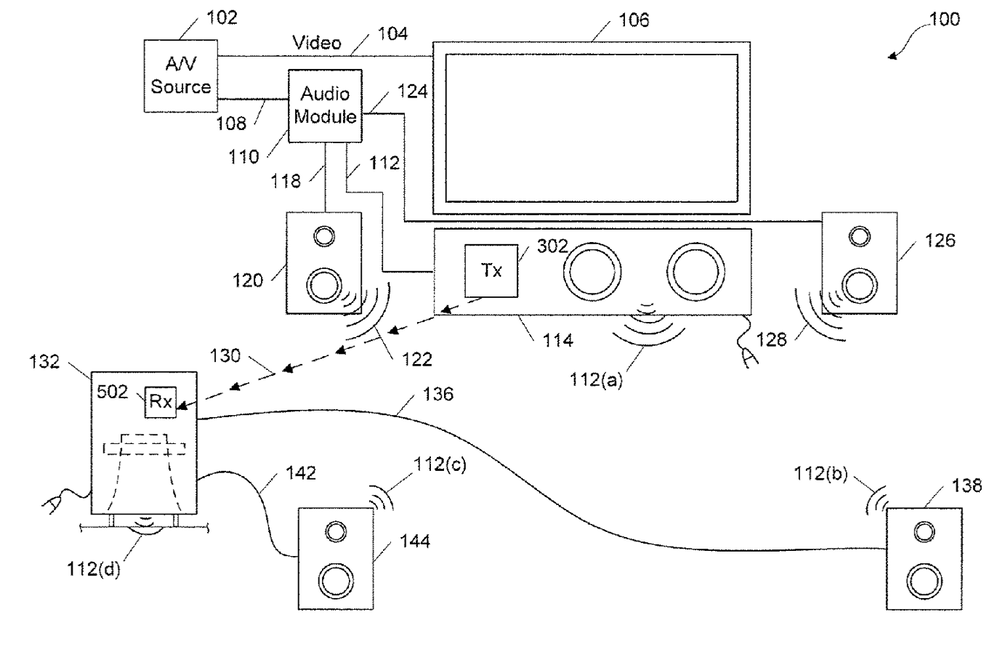 In the patent data, Apple says that a modern home theater systems immerse viewers by displaying a video signal on a video display while routing a related audio signal to one or more loudspeakers. The audio signal may include audio channels, for multiple loudspeakers, that are to be heard emanating from different locations around the viewers. Speaker wires are commonly employed to route the audio channels to the different loudspeaker locations.
Depending on the locations of the loudspeakers and their distance from the audio source, routing of the speaker wires presents a challenge to the viewer. Difficulties can also arise when retrofitting a multi channel loudspeaker system into an existing entertainment room. What's more, Apple says that, as the audio signals contain more and more channels, with each channel corresponding to a prescribed location around the viewer, the routing of speaker wires becomes even more "daunting." The tech giant thinks it can do better.
Here's the summary of the invention: "A method and system for communicating audio, video, and/or control signals within a home entertainment system. A plurality of audio channels is communicated between a wireless transmitter and a wireless receiver.
"The wireless transmitter is located proximate to a speaker housing. In some embodiments the speaker housing also encloses a center channel loudspeaker. The center channel loudspeaker transmits an audio signal to a remote loudspeaker. An exemplary remote loudspeaker is a subwoofer loudspeaker. The subwoofer loudspeaker provides one or more received audio channels to one or more surround loudspeakers."