Apple has been granted a patent (number 9,684,341) for a flexible display that can be used as a self-updating digital newspaper. (By the way, the image shown is not of the device, but of a malleable LG plastic display; I included it to show one possible iteration of the Apple device.)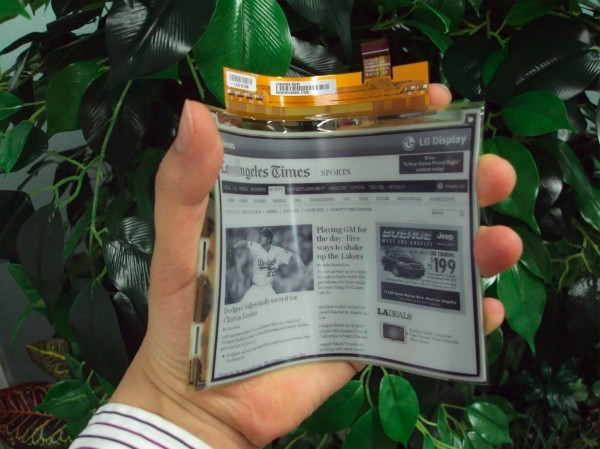 The invention relates to an apparatus and method to communicate multimedia documents or content to a mobile or fixed device over a wireless network. In particular, the mobile or fixed device may be configured as a digital periodical or advertising device to transmit and receive converted multimedia documents or content delivered using multimedia messaging service over a wireless network. A request to retrieve information from a server over a wireless network is triggered based on flexing the flexible display device and other gestures.
In the patent filing, Apple notes that wireless communications has enabled widespread easy access to mass media and multimedia information via mobile devices, cellular phones, personal digital assistants, smart phones, or the like. Although the availability of multimedia information is ubiquitous, proper viewing, display, and delivery of information for an enjoyable user experience is still lacking.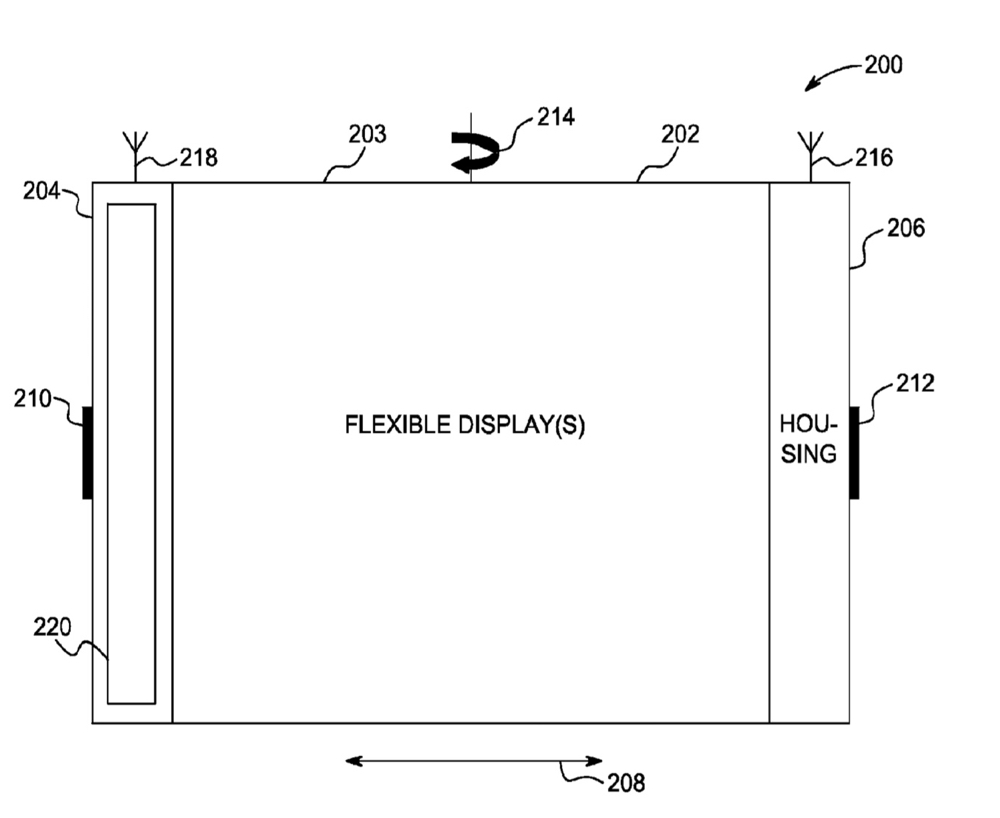 This is especially the case for viewing periodicals such as online magazines or news content on a mobile device where a large display is desirable. What's more, having complex software and hardware is required to receive and display multimedia periodical information on present mobile devices making them expensive, heavy, and power intensive. Apple is looking into ways to change this.
Of course, Apple files for — and is granted — lots of patents by the U.S. Patent & Trademark Office. Many are for inventions that never see the light of day. However, you never can tell which ones will materialize in a real product.