Apple wants to make its AirPods and AirPods Pro fit even better and stay in place even more securely as evidenced by a new patent filing (number 2020021903) for an "earbud stability anchor feature."
In the patent filing, Apple notes that audio devices along the lines of in-ear headphones often have trouble achieving a size and shape that fits comfortably and stays securely in place for a large cross-section of users. Earbuds in particular often fall short of a design that fits comfortably within an ear of a user while achieving a high level of audio content delivery.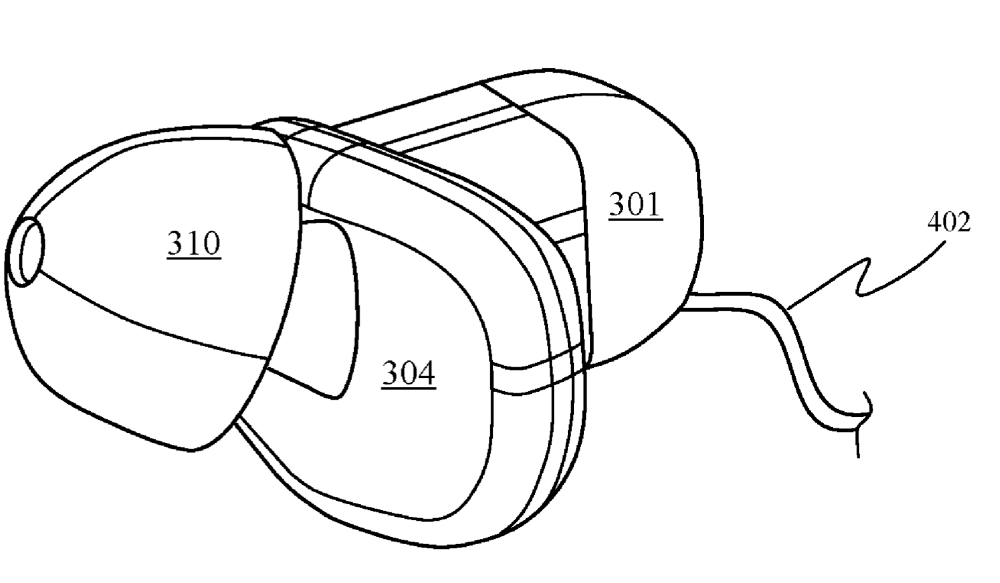 For this reason, earbuds capable of fitting comfortably and remaining securely within the ears of a broad spectrum of ear sizes and shapes while maintaining that high level of audio content delivery are desired. Apple wants to change this.
Here's the summary of the patent filing: "An earbud design is disclosed that is configured to sit securely within an ear of a user. The earbud can be secured within the ear by an anchoring feature formed from an elastomeric material. The anchoring feature has a size and shape in accordance with an interior geometry of an ear of a user. 
"Because the anchoring feature positions the earbud with respect to the ear, geometries of the earbud can be focused upon audio performance and/or device aesthetics. In some embodiments, the earbud housing can have a linear design which allows an audio driver within the earbud housing to be positioned close to an opening defined by the earbud housing. In this way, acoustic degradation associated with a long audio path from the audio driver to the opening can be avoided."