Many pundits predict that Apple will debut a foldable iPhone in 2020 or beyond. The tech giant has filed for a patent (number 20190163233) for "electronic devices with cover layers mounted to displays" that hints at not only foldable smartphones — with OLED screens, no less — but laptops and tablets, as well.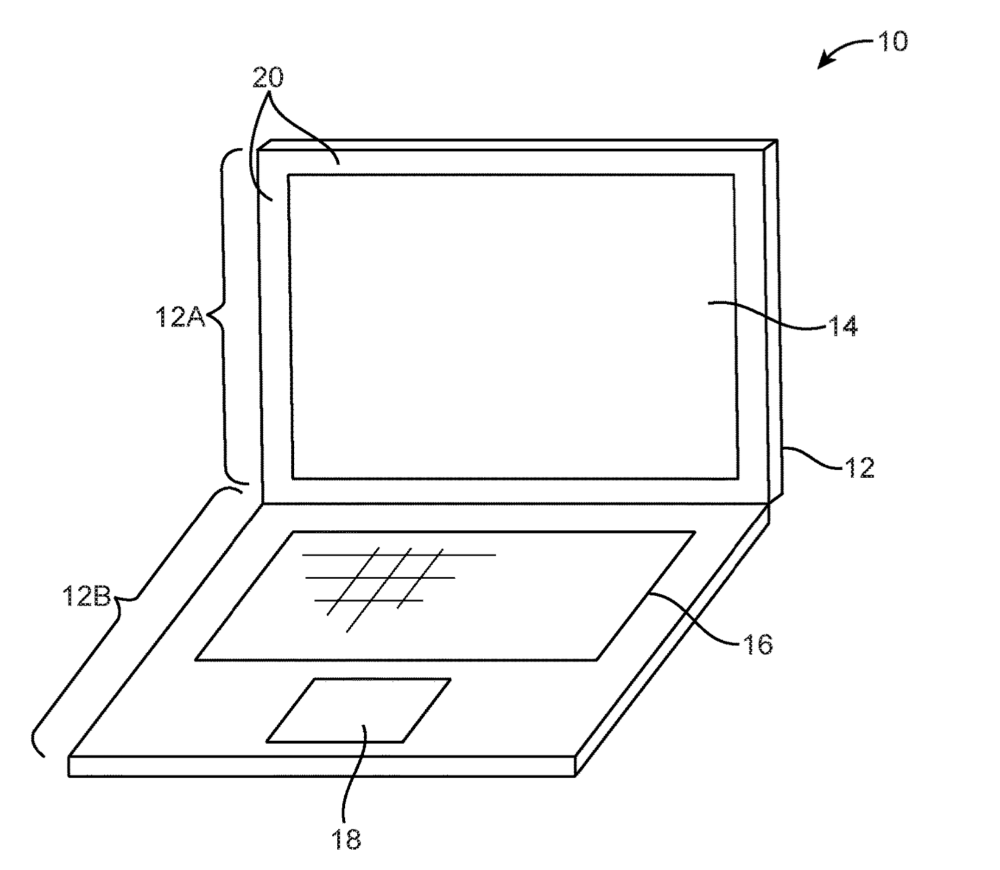 In the patent filing, Apple notes that electronic devices often include displays. Displays such as liquid crystal displays (LCDs) that are often formed from multiple layers held together using adhesive at the edges of the LCD display. The company says the adhesive at the edges of the display may fail if other device components such as a display cover layer are mounted to the display in a way that exerts pulling forces on the layers of the LCD display.
For this reason, display cover layers are typically mounted directly to device housings while displays are mounted behind the display cover layers. Display cover layers mounted to device housings require a significant amount of inactive border area around the display in the region where the display cover layer is mounted to the device housing.
It's not uncommon for the width of the inactive border to be up to a centimeter wide or more. Apple says this type of wide inactive region tends to make displays bulky and requires the use of electronic device housings with wide bezels and apparently feels it has a better solution.
Here's Apple's summary of the invention: "An electronic device may be provided with a display cover layer mounted to the device using an adhesive bond with a display. The display may be a flexible display. The flexible display may include Organic Light Emitting Diode display technology. The display may be mounted to a rigid support structure. The rigid support structure may be mounted to a device housing member.
"Mounting the display cover layer to the display may eliminate the need to mount the display cover layer to the device housing and may allow active display pixels to be visible under the display cover layer closer to the device housing than in conventional devices. Providing the electronic device with active display pixels closer to the device housing may reduce the need for an inactive border around the display and may improve the aesthetic appeal of the electronic device."
Of course, Apple files for — and is granted — lots of patents by the U.S. Patent & Trademark Office. Many are for inventions that never see the light of day. However, you never can tell which ones will materialize in a real product.