In an email alert — as noted by AppleInsider — Apple invited customers to attend the grand opening of its first retail outlet in Mexico, scheduled to take place Saturday, Sept. 24, at the Centro Santa Fe mall.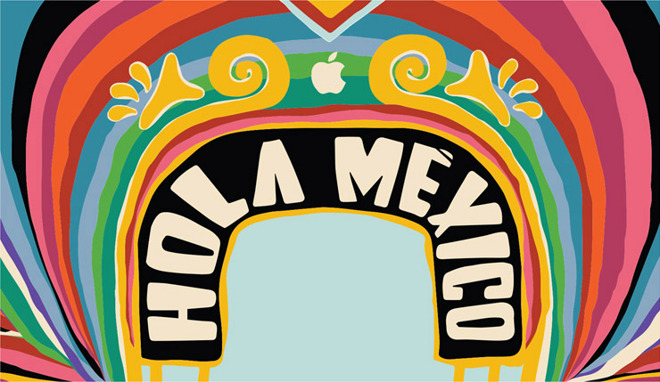 The graphic on the invite (pictured), reading "Hola Mexico" (translated as "Hello Mexico"), was subsequently posted to the front page of Apple's regional website. With the opening of the store, Apple will have 489 retail stores in 22 countries and an online store available in 39 countries.
The company has also made inquiries about opening its first retail store in South Korea, according to The Wall Street Journal. Interestingly, the article says that Apple has looked at sites across the street from Samsung's longtime headquarters in Seoul.
And more stores are in the works. According to The Washington Post, Apple has proposed opening a flagship store and events center in one of the District's most prominent and historic buildings, the Carnegie Library in Mount Vernon Square. Negotiations between the company and the District's quasi-independent conventions agency, Events DC, began earlier this year after the group began seeking ideas for re-use of the 113-year-old building, the article adds.