Apple really wants you to buy some new hardware this holiday season. The tech giant is offering 6% Daily Cash to Apple Card credit card users who buys some of the company's hardware.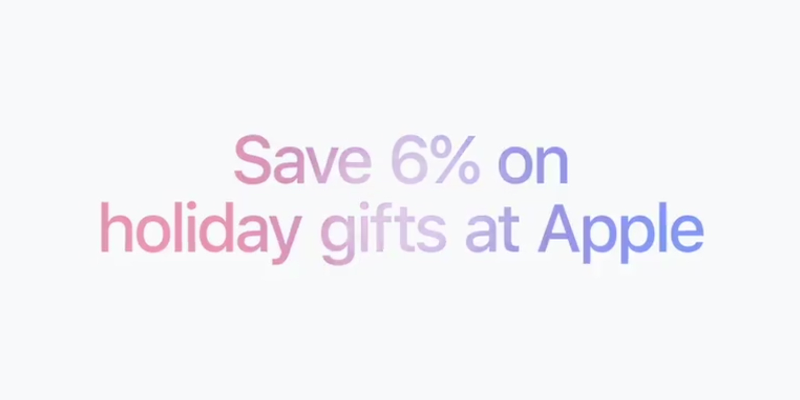 That's double the usual cash back rate. Typically, the rewards program, Daily Cash, gives back a percentage of every purchase as cash on customers' Apple Cash card each day. Customers normally will receive 2% Daily Cash every time they use Apple Card with Apple Pay, and 3% Daily Cash on all purchases made directly with Apple, including at Apple Stores, apple.com, the App Store, the iTunes Store and for Apple services.
So 6% is a good deal if you're planning on buying a Mac, iPhone, iPad, etc. Note that this is for hardware only, not any of Apple's Services (AppleCare, Apple News+, Apple Music, iCloud storage, etc.) Also, you can't use it with the iPhone Upgrade Program.