Are Apple Music, Apple Watch and Apple Pay hits? Like most things in life, it depends on whom you ask. Let's look at Aple's offerings one at a time.
Apple Music
According to a new research study conducted by MusicWatch, a company providing consumer research for the music industry, three quarters (77%) of Apple's iOS users in the United States are aware of Apple Music, and 11% reported they are currently using Apple Music.
According to MusicWatch, Apple Music's usage level is similar among consumers who purchase music from iTunes or use iTunes to manage their music collections. Among users of iTunes Radio, Apple's earlier music streaming service, listening to Apple Music reached 18%. And nearly two-thirds (64%) of current users said that they were extremely or very likely to pay to subscribe to Apple Music after their free trials end.
In an interview with USA Today, Eddy Cue, Apple's vice president of InternetSoftware and Services, said Apple Music currently has 11 million users taking advantage of the initial three-month trial period, with two million of those taking advantage of the family plan that will cost US$14.99 per month once the trial ends. A single-user membership will be priced at $9.99 per month.
Sounds good, right? Well, perhaps not so much. Among people who had tried Apple Music, 48% reported to MusicWatch that they aren't currently using the service. And while 64% of current users said that they were extremely or very likely to pay to subscribe to Apple Music after their free trials end, 61% reported that they had already turned off the auto-renewal option in their iTunes account settings, according to MusicWatch.
More than one quarter (28%) of Spotify Premium customers also use Apple Music, but the draw from ad-supported services is more modest. Just 11% of Spotify Free users, and 6% of Pandora users, now use Apple's offering.
"In terms of benchmarking Apple Music, 40% of iOS users are buying digital downloads from iTunes, suggesting trial of Apple Music could be higher," says Russ Crupnick, managing partner of MusicWatch. "That's the disadvantage of not being the first mover in a market where very good services currently exist."
Few Apple Music users told MusicWatch they had stopped using their online radio, audio on-demand or video streaming services, as a result of using Apple Music. On the bright side, the service is potentially having some positive effects on music sales, as one-third of current Apple Music users said they had been encouraged to start buying digital tracks and albums, or to buy more, as a result of using Apple Music. Very few Apple Music users claimed to stop buying downloads altogether.
The data referenced is from the MusicWatch 2Q Report, released this month. MusicWatch surveyed 5,000 U.S. consumers, age 13 and older; results were weighted to the U.S. population.
Apple Watch
A recent report from market intelligence firm Tractica projects that the Apple Watch will succeed in capturing 68% of total smart watch market share worldwide by the end of 2015, with approximately 16.7 million Apple Watch shipments out of a total market of 24.4 million smart watches.
"The launch of native Apple Watch apps and improvements in software will provide some respite to early adopters," says research director Aditya Kaul. "Notifications are likely to become more contextual and useful, and we expect that Apple Pay will continue to gain momentum and will become an indispensable app for many users. In addition, we should not discount the demand for Apple Watch in China, where the company has been devoting a significant amount of energy in its marketing and retail efforts."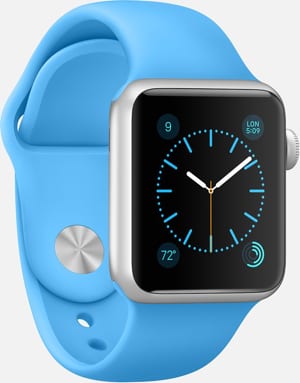 Kaul adds that he expects to see a price reduction for Apple Watch toward the end of the year, and that the announcement of a second-generation watch is likely in early 2016. I think he's right — and a price cut will help spur sales.
What's more, according to the latest research from Strategy Analytics, global smartwatch operating system shipments grew an impressive 457% annually to hit a record five million units in the second quarter of 2015. Android Wear struggled, due to Apple watchOS competition, and it declined to 11% marketshare in the quarter.
However, in a note to clients — as reported by Barron's — UBS analyst Steve Milunovich says his research indicates that people aren't that interested in the Apple Watch. At least not yet.
"Search interest has deviated lower relative to an index of 30 consumer electronics introductions and the first iPad and iPhone releases—the week of launch, the Watch is about 20% of iPad and iPhone interest," says Milunovich. "We now think about 7% rather than 10% of the expected iPhone 5/6 average installed base of 430 million in F16E is likely to buy a Watch."
Still he says that UBS is "long-term bullish" on the Apple smartwatch. Milunovich's evidence comes from an index of search requests:
"We created an index of search interest for 30 consumer electronics launches in the US as well as for the first iPhone and iPad). The initial value is based on search interest at the time the product was announced," he says. "The Apple Watch had been performing in line with the index until the T-2 period, when pre-orders became available. Since then, search interest has deviated lower against both an index of 30 consumer electronics introductions and the release of the iPhone and iPad."
And while Juniper Research estimates that Apple sold between 2 and 2.5 million watches lat quarter, bringing in approximately US$1 billion in revenue. That makes it the best-selling smartwatch in the market, with over six million sales expected by year-end.
"However, despite buyers being satisfied with the device, we continue to see that the product is running out of steam," says Juniper devices analyst James Moar. "We would also expect a decline in sales following launch, especially as the first half of the year draws to a close. This means we are unlikely to see more than seven million Apple Watches sold by the end of 2015, even with a boost to sales over the Christmas period."
Apple Pay
A new survey of Apple Watch owners by Wristly, an Apple Watch research project, found that 80% of those in the US and UK have already used Apple Pay, and suggests that this number could eventually hit 95%. The survey was limited to the two countries where Apple Pay is currently available.
Wristly found that only 19% of Watch owners hadn't yet tried Apple Pay, and of those only a quarter of them either had concerns or saw no benefits, suggesting that the rest were likely to try it at some later point. What's more, Apple Pay has support from over 2,500 banks and 700,000-plus retailers, according to Apple.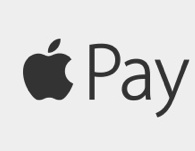 However, while some of the top merchants in the U.S. said they use and like the mobile payment system, fewer than a quarter of the retailers said they currently accept Apple Pay, and nearly two-thirds of the chains said categorically they would not be accepting it this year, reports Reuters in discussing a June study. Only four companies said they have plans to join the program in the next year.
Reuters says the top reasons retailers cited for not accepting Apple Pay were insufficient customer demand, a lack of access to data generated in Apple Pay transactions and the cost of technology to facilitate the payments. Some merchants said they were holding out because they plan to participate in a new mobile payment system to be launched by a coalition of retailers later this year.
Reuters bases its data the National Retail Federation's list of the top 100 U.S. retailers, surveying the 98 that had brick-and-mortar outlets (two of the top 100 sell only online). Eighty-five supplied detailed responses, and 11 others supplied information only about whether or not they accept Apple Pay. Two did not respond.