Apple may soon adopt a new power-saving backplane technology for iPhone displays for longer battery life, according to IHS Markit.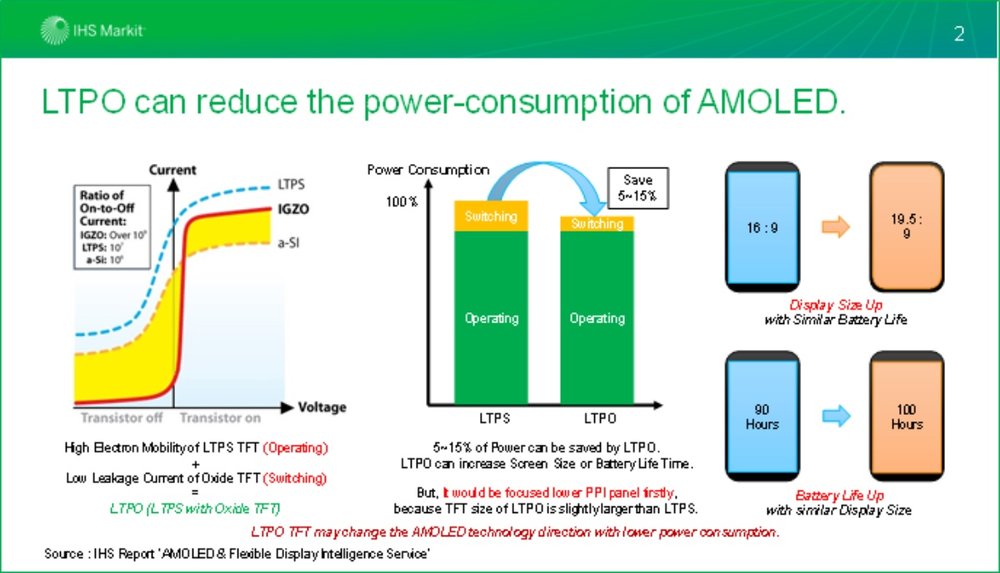 A new kind of backplane TFT is rising on the horizon which Apple devices may adopt in the long term- the so-called LTPO, or low-temperature polycrystalline oxide, adds the research group. In fact, the tech giant has applied for three patents regarding LTPO. However, Apple is also relying on display manufacturers to produce AMOLED panels for its iPhone, according to IHS Markit. Why, then, would the company develop LTPO backplane technology without the assistance and involvement of the display manufacturers who are its partners? IHS Markit says there are several reasons for Apple to introduce LTPO:
<!— code from sekindo - Appleworld.today In-Article - outstream —>

<!— code from sekindo —>
To be more closely involved in flexible OLED component cost and technology;
To reduce power consumption of Apple products;
To achieve high electron mobility for higher resolution of its displays;
To better manage its display supply chain and that of its partner-display manufacturers.
The research groups adds that, in the long term, flexible OLED panels will be the most important element in iPhones, and all the smartphone models will move to flexible OLED screens.