Apple has lured away a veteran Samsung exec to be the  new leader for its South Korea branch. According to Bloomberg, Brandon Yoon, a veteran Microsoft executive and most recently a vice president at Samsung, joined this month as general manager of Apple Korea.
Here's how Yoon's LinkedIn profile describes him: Seasoned executive with strong track record in managing E-commerce, retail, and digital marketing for global brands in multiple markets. Experience includes launching multiple consumer businesses across several domains (consumer electronics, accessories, SaaS, search, online gaming, digital supply chain, online payments, customer service) with emphasis on sales, performance marketing, site merchandising, product management, product planning, global expansion, business development, and P&L management. Experienced leader with history of building strong teams at the subsidiary, regional, and corporate levels.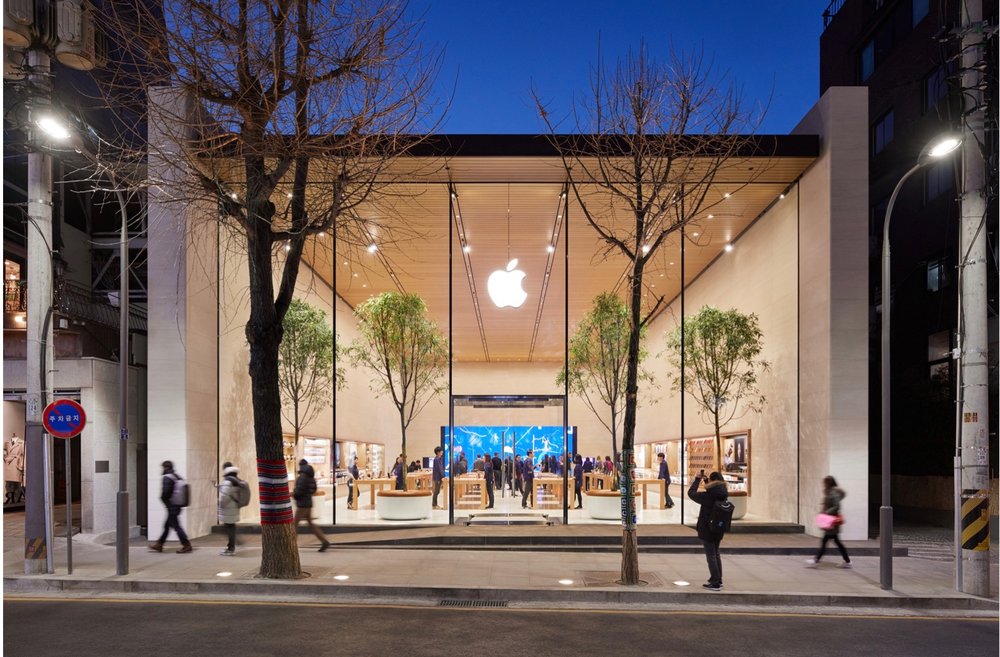 In 2012, Apple fired its Korea head amid slow iPhone sales in the region. According to data from Strategy Analytics, Apple had 18% of the Korean smartphone market last year, behind Samsung's 56%. 
Apple has also faced other struggles in the region. Apple Korea has been criticized by local mobile carriers for passing the costs for smartphone sales —  including advertising costs, launch events and repair costs — to them. The price of the iPhone X has also faced criticism among local consumers. The price of the 65GB and 256GB models are around $187 more expensive than in the U.S. and Japan.
Apple opened its first retail store (pictured above) in South Korea: Apple Garosugil in Seoul. South of the Han River, in the heart of the Gangnam area, the store's 25-foot glass facade invites visitors in from the tree-lined street, where interior trees mirror those outside, blurring the lines between the street and store. It also sports a dynamic 6K video wall.
---
Like this article? Consider supporting Apple World Today with a $5 monthly Team AWT membership.