Apple has filed for a patent (number 20190265808) for a "computer stylus having integrated antenna and sensor structures" that shows it plans further improvements to the Apple Pencil's performance.
In the patent filing, Apple notes that I can be challenging to form wireless circuitry for electronic equipment. For example, it can be difficult to incorporate wireless components such as antennas into compact portable devices such as tablet computer styluses.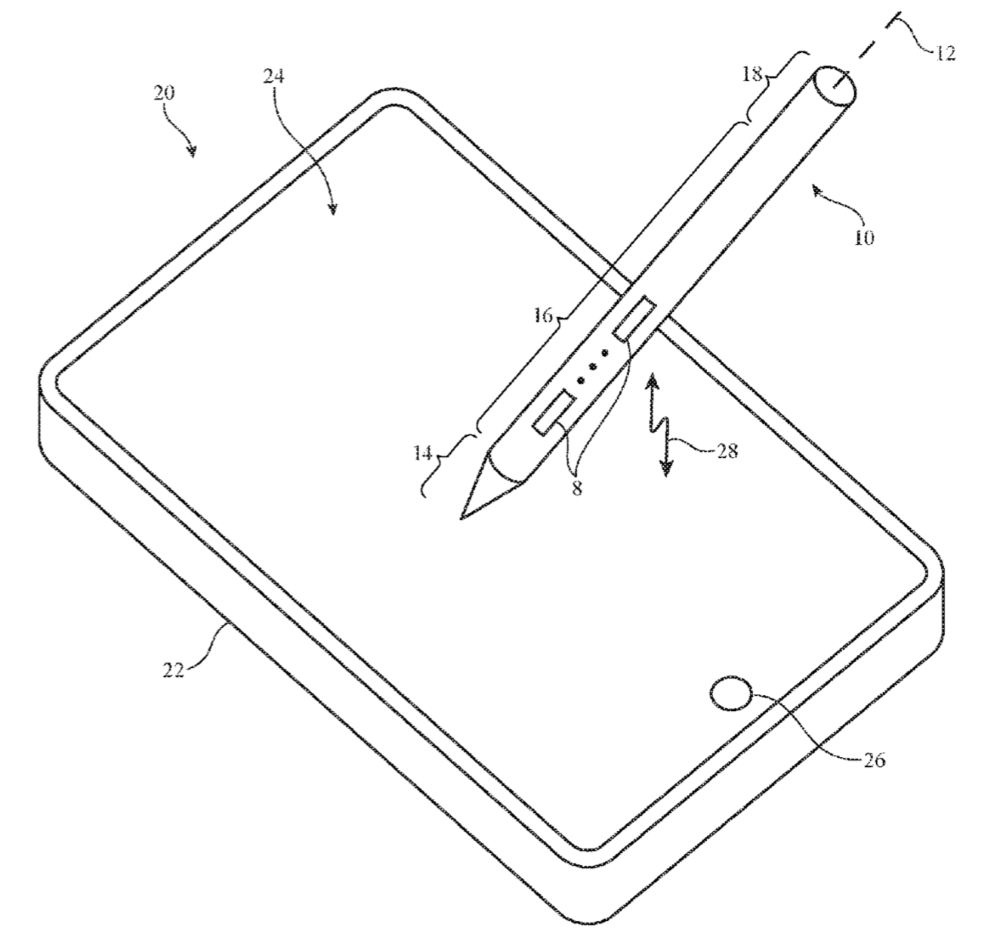 Apple says that, if care isn't taken, the presence of conductive structures such as conductive structures in a sensor for the electronic device will adversely affect antenna performance. Poor antenna performance can lead to the use of increased transceiver power and reduced battery life. Poor antenna performance can also degrade wireless functionality. And Apple doesn't want that in the Apple Pencil.
Here's the (somewhat technical) summary of the patent filing: "A computer stylus may be provided that includes an elongated body with a tip and an opposing end coupled together by a shaft that includes a metal tube. The stylus may include a substrate at the end of the elongated body and conductive traces on the substrate. The traces may form a sensor electrode for a sensor and an antenna resonating element for an antenna in the stylus.
"The sensor may include an electrode that gathers sensor signals. Control circuitry may wirelessly transmit the sensor signals to external equipment using the antenna. The sensor electrode may be coupled to the metal tube by a filter. The filter may form an open circuit at radio-frequencies and a short circuit at the frequency of the sensor signals. The filter may mitigate deterioration in wireless performance of the antenna associated with the presence of the sensor."
Of course, Apple files for — and is granted — lots of patents by the U.S. Patent & Trademark Office. Many are for inventions that never see the light of day. However, you never can tell which ones will materialize in a real product.