Apple has been granted a patent (number 9,668,024) that shows it has bigger plans for Siri, its digital automated assistant, on the Apple TV. For example, it could e used to interact with a television set-top box and control content shown on a TV.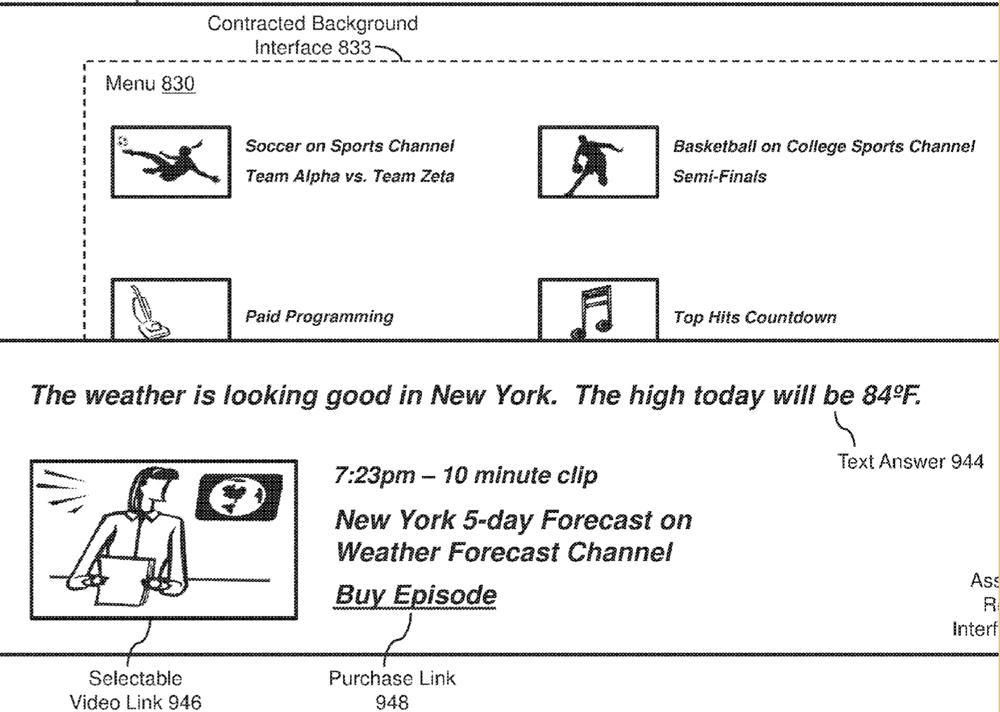 Also, Siri query suggestions can be provided to the user based on media content shown on a display. Other possibilities include: showing stats from a live sporting event, offering content-based suggestions, and analyzing speech input using voice recognition.
In the patent filing, Apple notes that while iPhones, iPads and Macs have benefitted from Siri, many other user devices lack such convenient control mechanisms. Of course, there is limited Siri support for the Apple TV thanks to the Siri Remote.
However, Apple says that user interactions with media control devices (e.g., televisions, television set-top boxes, cable boxes, gaming devices, streaming media devices, digital video recorders, etc.) can be complicated and difficult to learn. What's more, with the growing sources of media available through such devices (e.g., over-the-air TV, subscription TV service, streaming video services, cable on-demand video services, web-based video services, etc.), it can be cumbersome or even overwhelming for some users to find desired media content to consume. As a result, Apple says that "many media control devices can provide an inferior user experience that can be frustrating for many users." The tech giant wants to rectify this.
Of course, Apple files for — and is granted — lots of patents by the U.S. Patent & Trademark Office. Many are for inventions that never see the light of day. However, you never can tell which ones will materialize in a real product.