A new patent filing (number 20190196607) for "stiffness rendering for a pencil" shows that Apple is investigating ways to make its Apple Pencil even more sensitive and effective.
The tech giant notes that conventional electronic devices can include feedback components that are configured to generate user feedback so as to improve the overall user experience. However, the feedback generated by such conventional feedback components is in isolation to the environment external to the electronic device. Apple says there's "a need for enhancing the user's experience by implementing feedback components in electronic devices that are capable of generating tangible feedback that is based on an amount of user contact with the electronic device."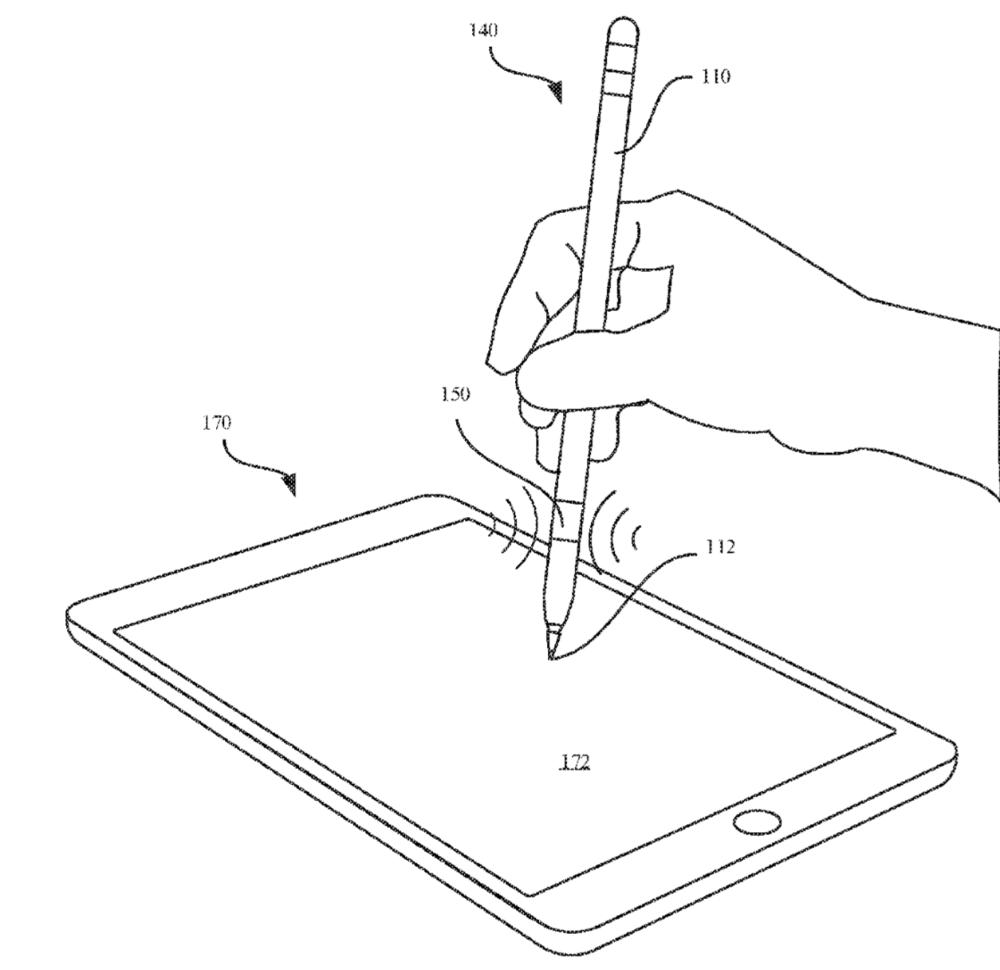 Here's the summary of the patent filing: "According to some embodiments, an accessory device for use with a touch sensitive portion of an electronic device is described. The accessory device can include a housing having walls that carry operational components, where the operational components include a processor coupled to a feedback component arranged to provide feedback and a distal tip coupled to the feedback component. The distal tip is capable of engaging with and transmitting a load applied to the housing to an external surface of the touch sensitive portion.
"The processor can be further coupled to a sensor in communication with the distal tip, the sensor being capable of (i) detecting a physical change when the distal tip engages with the external surface, and (ii) responding to the physical change by providing a detection signal to the processor, that, in response, instructs the feedback component to provide the feedback to the distal tip."
Of course, Apple files for — and is granted — lots of patents by the U.S. Patent & Trademark Office. Many are for inventions that never see the light of day. However, you never can tell which ones will materialize in a real product.