Apple's high end iPad Pro models coming in 2021 will be 5G-enabled with mmWave support, according to industry publication DigiTimes. And a new patent filing (number 20200373672) for "millimeter wave patch antenna' suggests this will happen. In the patent info.
Apple says that it "would be desirable to be able to provide electronic devices with improved wireless communications circuitry such as communications circuitry that supports communications at frequencies greater than 10GHz."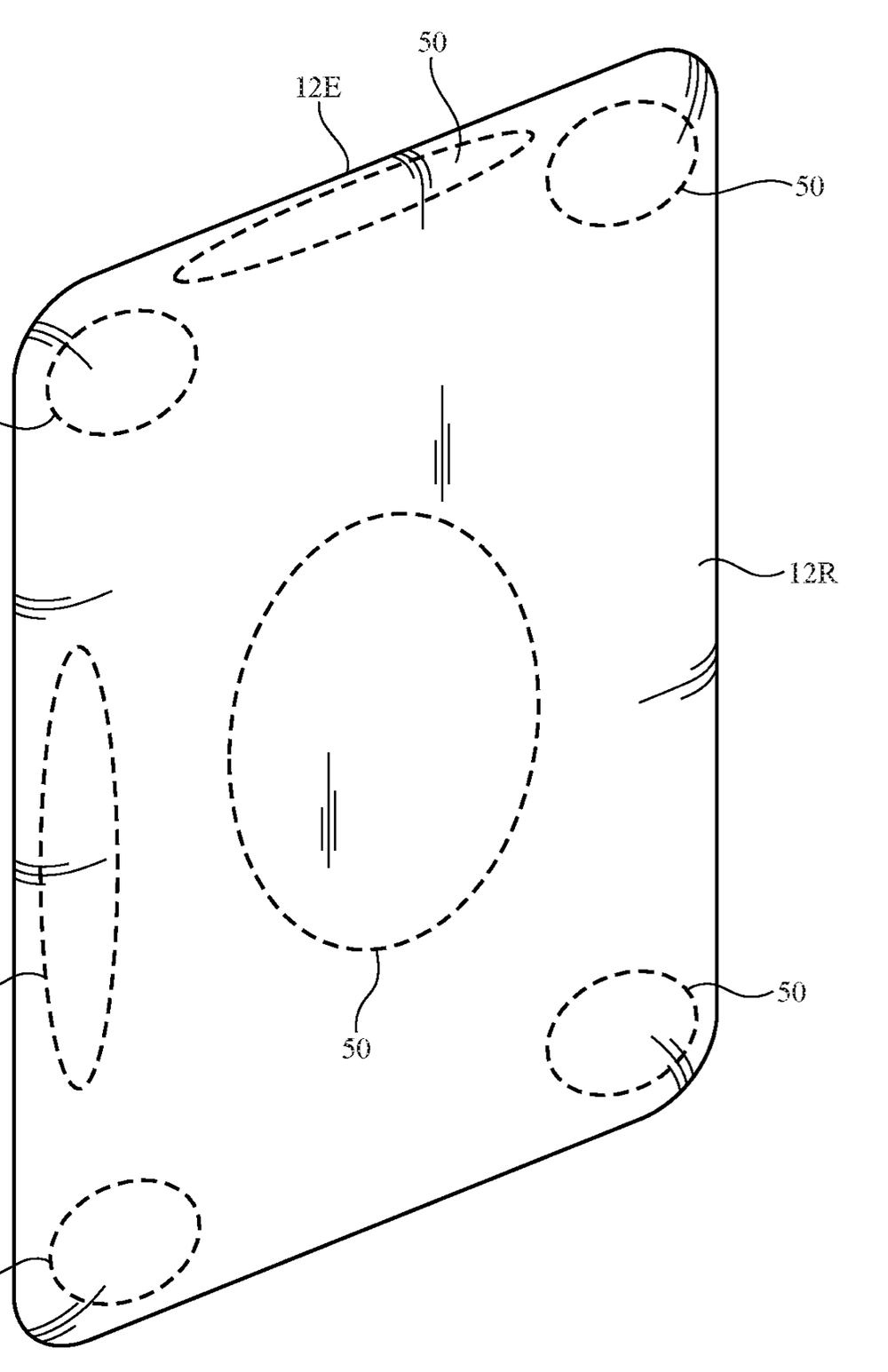 mmWave (millimeter wave spectrum) is the band of spectrum between 30GHz and 300GHz. Wedged between microwave and infrared waves, this spectrum can be used for high-speed wireless communications. Another part of the spectrum that's being used in 5G is sub-6GHz, which includes the portion of spectrum lower than 6GHz. These bands are effective at providing coverage and have capacity for a wide range of uses.
Here's the summary of the invention: "An electronic device may include a millimeter wave antenna having a ground plane, resonating element, feed, and parasitic element. The resonating element may include first, second, and third layer of traces that are shorted together. The second traces may be interposed between the first and third traces and the third traces may be interposed between the second traces and the parasitic. The third traces may have a width that is less than the widths of the second and third traces.
"The third traces and the parasitic may define a constrained volume having an associated cavity resonance that lies outside of a frequency band of interest. If desired, the resonating element may include a single layer of conductive traces having a grid of openings that disrupt impedance in a transverse direction, thereby mitigating the trapping of energy within the frequency band of interest between the resonating element and the parasitic."