Apple has been granted a patent (number 10,687,592) for a woven watchband with a built-in display.
In the patent filing, the tech giant says that watch pants are useful for tethering a watch to the user, but are "generally decorative and serve no useful information providing, or other utilitarian, function other than for aesthetic purposes."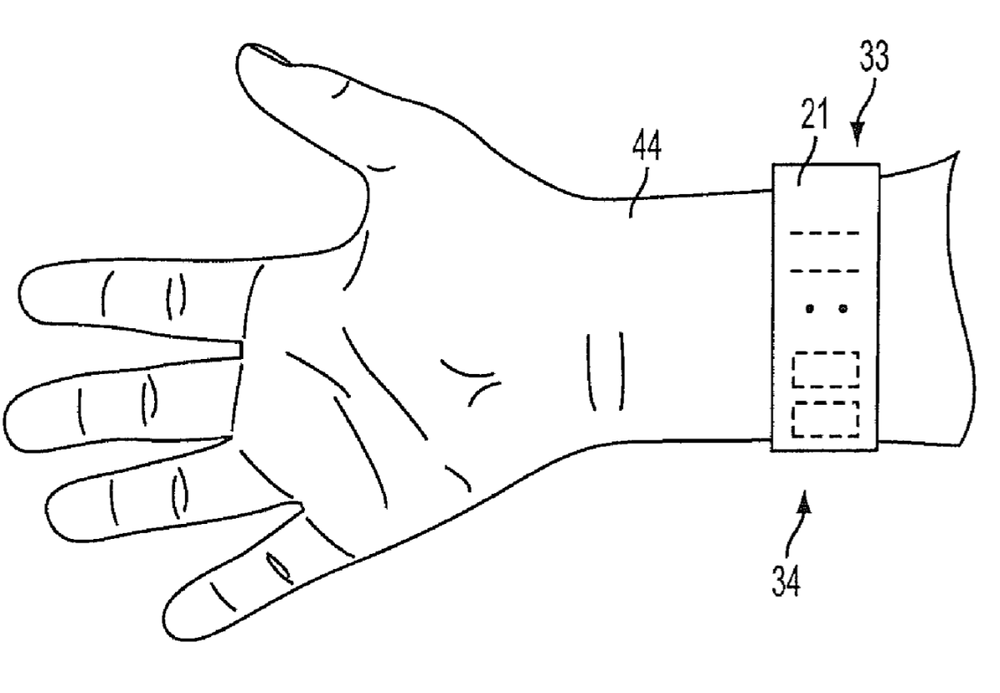 The company is looking into woven bands that include fibers having varying optical properties. Light pipe fibers woven into the fabric as light guides would be used to visually display indications or messages to an Apple Watch wearer. Such info could include battery life data, a text message alert, temperature, and more.
Here's the summary of the invention: "A woven fabric includes light transmissive fibers woven into the fabric to provide a visual display. The fabric may be used as a tether to releasably connect a portable electronic device to a user. The light transmissive fibers may transmit light to convey information to the user. The fabric may also be used as part of the housing of an electronic device."