Apple has applied for a patent (number 20180368559) for "electronic devices with input-output devices" that involves added functionality for Apple Watch bands and iPhone/iPad cases.
In the patent filing, the tech giant notes that it may be desirable to form straps for wristwatches, cases for electronic devices, and other electronic devices from attractive materials such as leather or fabric. However, in such configurations it may be difficult or impossible to incorporate certain functionalities.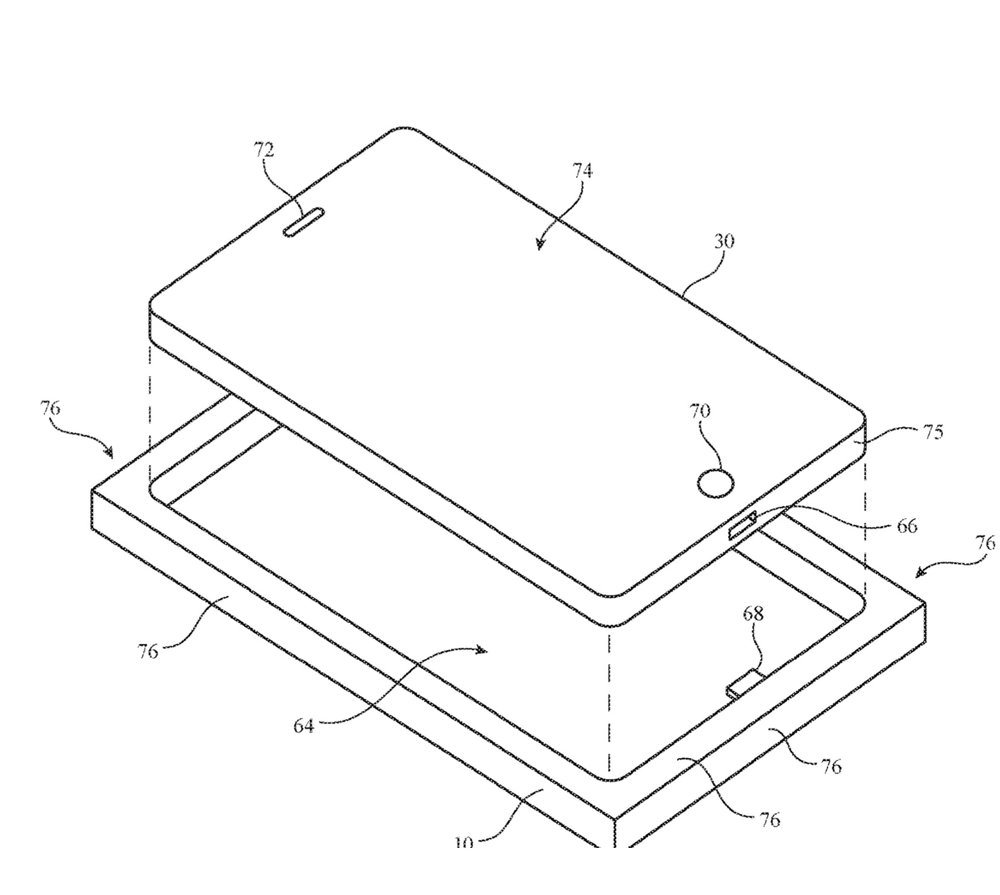 Apple says that, if care isn't taken, device structures that have been selected to implement desired features may make the device unattractive, difficult to use, bulky, or overly complex. The company's solution? A watchband or case with a layer of material with transparent portions.
The layer of material may be fabric layer, a layer of leather, or other layer of material. The transparent portions may be formed from openings in the layer of material. The transparent portions may overlap electrical components. The electrical components may include a sensor, light-emitting components, and haptic output components.
<!— code from sekindo - Appleworld.today In-Article - outstream —>

<!— code from sekindo —>
The light-emitting components may include light-emitting diodes, edge-lit light guides, displays having arrays of pixels, or other light-emitting devices. The openings in the layer of material may be patterned to form icon shapes and other shapes.
The visual output may, for example, include alerts, icons that convey status information (e.g., battery charge state status, power on/off status, sleep/wake status, volume mute status, etc.), information such as information on the number of unread messages in an inbox, other notification information, information on the current time and date, activity level information, health information, decorative patterns, and/or other visual output. This information may be supplied in the form of text, graphics, still images, video, and/or other content.
Of course, Apple files for — and is granted — lots of patents by the U.S. Patent & Trademark Office. Many are for inventions that never see the light of day. However, you never can tell which ones will materialize in a real product.