According to the latest research from Strategy Analytics, global smartphone shipments held steady at zero growth to reach 375 million units in the fourth quarter of 2019. Apple grabbed first position with 19%global smartphone marketshare.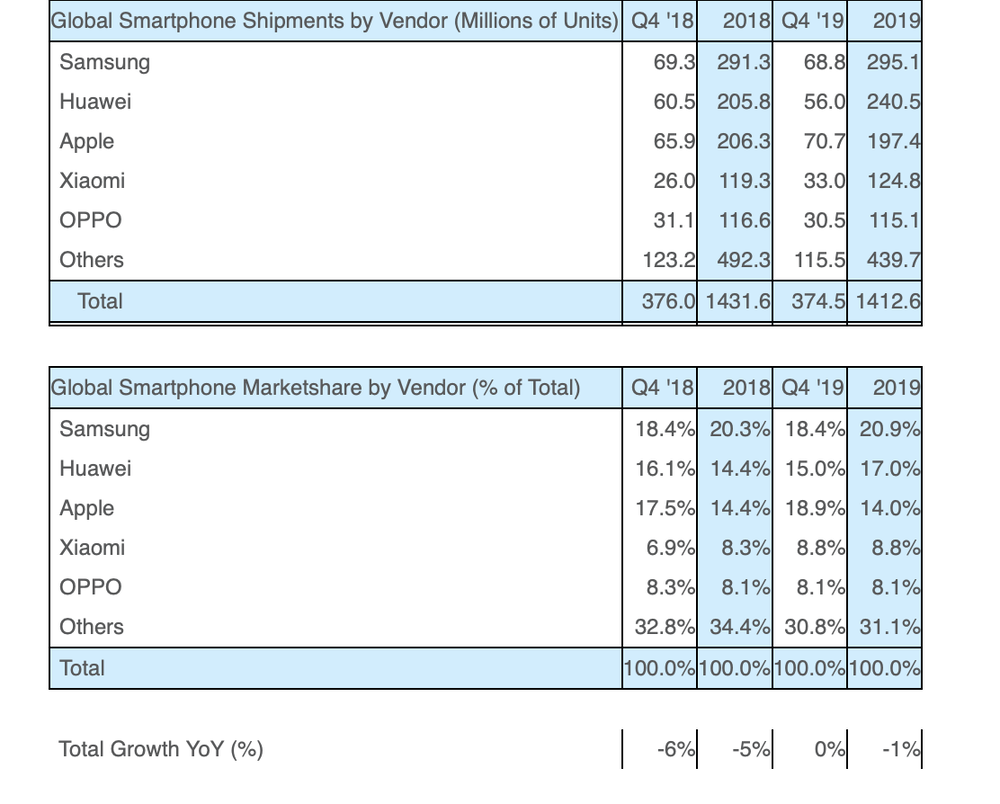 Samsung claimed second position, while Huawei dipped to 15% share in third place. Full-year smartphone shipments totaled 1.4 billion units in 2019. iPhone shipments rose 7% annually from 65.9 million units worldwide in quarter four 2018 to 70.7 million in quarter four 2019. 
This was Apple's best growth performance since 2015. Apple's global smartphone marketshare has lifted from 18% to 19% in the past year. 
"Apple is recovering, due to cheaper iPhone 11 pricing and healthier demand in Asia and North America," says Neil Mawston, executive director at Strategy Analytics. 
Samsung shipped 68.8 million smartphones worldwide in the fourth quarter of 2019, dipping 1% annually from 69.3 million in the fourth quarter of 2018. Samsung's global marketshare stayed flat at 18%, the same level as a year ago.