Except for the iPad and Apple TV, Apple is firing on all cylinders (at least fiscally), posting great financial results for its fiscal 2017 first quarter that ended Dec. 31, 2016. The company made $7.17 billion with its Services category (Apple Pay, AppleCare, iCloud, online stores, and more).
In a conference call about the fiscal results, Apple CEO Tim Cook said Apple's Services is on the verge of being a Fortune 100 business unto itself. He adds that the goal is to double the $7.17 figure over the next four years. Services now accounts for 9% of Apple's revenue.
Cook said that Apple Pay is also setting records. Transaction volume for the mobile payment service is up over 500% year-over-year. Apple Pay on the web has almost two million small businesses now accepting it. Comcast will start accepting it later this month, according to Cook.
During the quarter, Apple also sold a record 78.3 million iPhones. That's up slightly from 74.8 million in the year-ago quarter. iPhones account for 69% of Apple revenues. Cook said that iPhone 7 was highest of its smartphones in demand, with the iPhone 7 Plus in particular demand.
Mac sales rose slightly to 5.4 million units from 5.3 million units in the year-ago quarter. Mac sales accounted for 9% of Apple's revenue. For those who think the Mac is doomed, it now accounts for 9% of Apple's overall revenue. That's ahead of the iPad and tied with Services, which Apple is really promoting.
The Mac saw double-digit growth in the U.S. education market and several countries. The Apple computer line had its highest ever quarterly revenue. Cook said that the controversial MacBook Pro with Touch Bar has been a hit. He adds that the majority of Mac buyers last quarter were new to the platform, coming from the Windows world.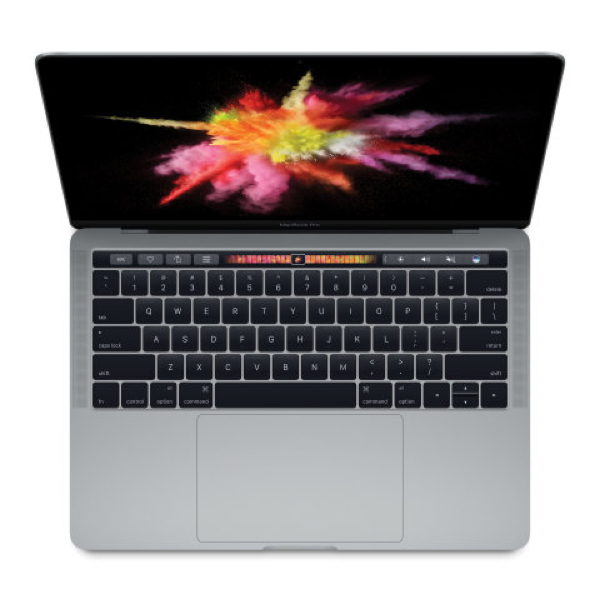 However, iPad sales continued to slide falling to 13.1 million from 16.1 million. Apple's tablets now account for 7% of its overall revenue. New iPads are expected in the spring; this could reverse the downward trend.
Cook said that every major car manufacturer is committed to CarPlay, with over a million people already using it. The CEO also touted that Apple is the Industry leader in integrating home automation into a mobile iOS with HomeKit.
Cook said that he's "thrilled" with sales of the Apple Watch and AirPods. He added that they "can't make enough of the former" and that Apple is working to keep up with "incredible demand" for the latter (but he didn't provide sales figures for either product).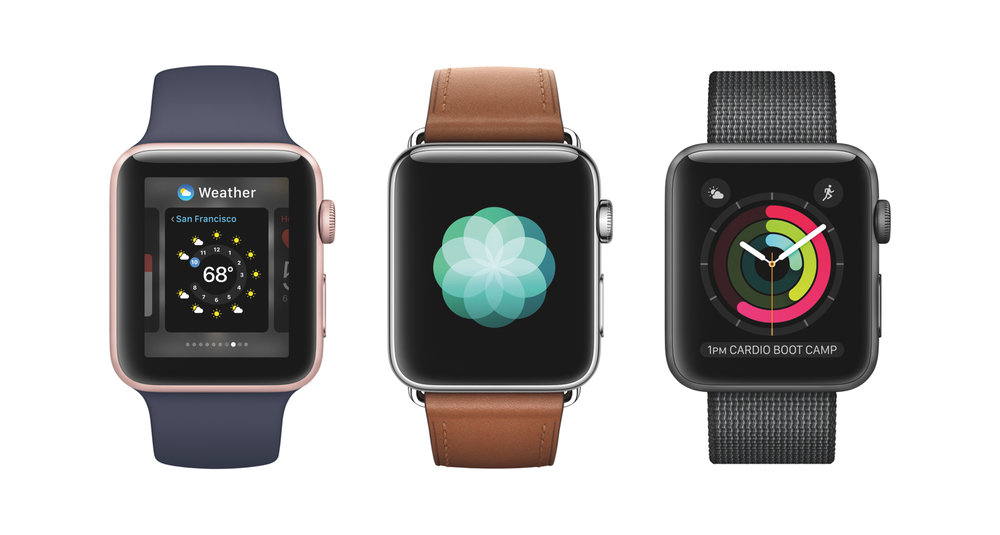 According to a new eMarketer report, Apple TV is at the bottom of the US connected TV market, behind Google Chromecast and Roku, with its share shrinking, according to eMarketer. This year, 11.9% of connected TV users will subscribe to Apple TV, compared with 19.9% for Chromecast and 18.2% for Roku, according to the research group.
However, Cook claims Apple is "very happy" with the set-top box. He said that it "gives us a platform to build off of."
Chief Financial Officer Luca Maestri said that Apple retail stores saw double digit growth in revenue and visitors. The company plans to open its first store in Singapore and second in Dubai "soon," even as it continues to renovate its current brick-and-mortar stores.