Apple's iPhone is water resistant; however, a newly graded patent (number 10,785,384) for "submersible electronic devices with imaging capabilities" show that the tech giant is investigating ways to make the smartwatch a decent underwater camera.
Not only does Apple want the iPhone to be waterproof, but it wants is camera to be able to overcome some of the limitations of underwater photography. In the patent filing, the company says that with aa device such as a submersible camera, ambient light color is influenced by the presence of the water surrounding the camera. If care is not taken, images captured with a submersible camera may have an undesired greenish color cast. Apple wants to overcome this.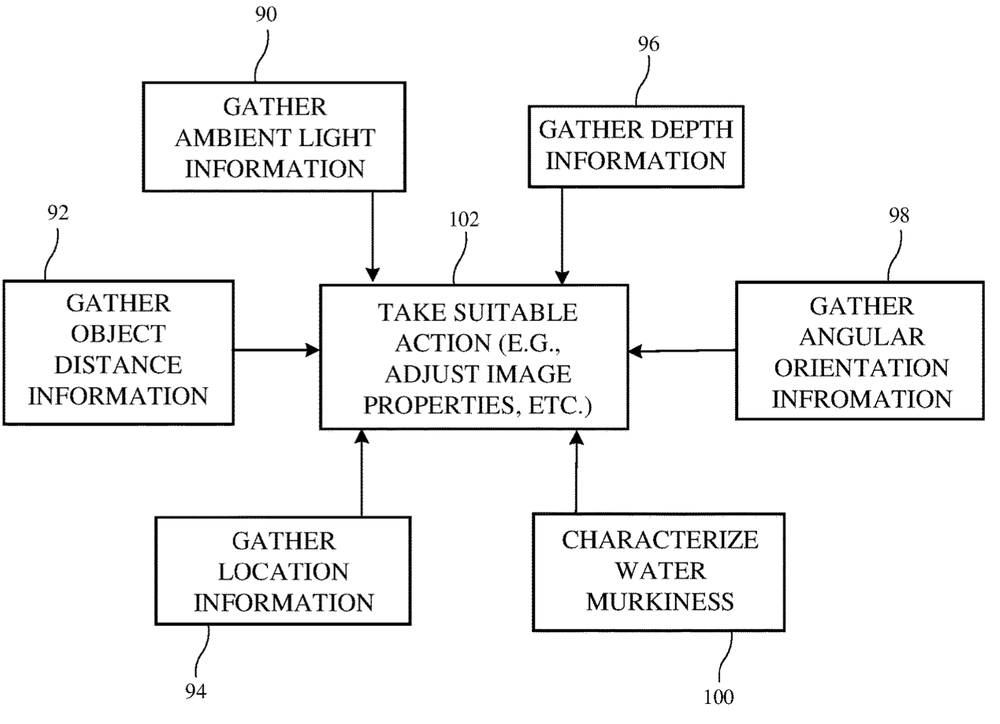 Here's Apple's summary of the invention: "A submersible electronic device such as a waterproof cellular telephone may be provided with an image sensor. The image sensor may capture images of underwater objects. Control circuitry in the submersible electronic device may adjust image contrast and color balance based on information from sensors and other information. The electronic device may have an ambient light sensor.
"The ambient light sensor may be a color ambient light sensor and may be used in measuring ambient lighting conditions above water and underwater. A depth sensor may be used in measuring the depth of the image sensor and other components of the electronic device underwater. Information on the depth of the image sensor, information on the distance of an underwater object to the image sensor, and angular orientation information for the electronic device and image sensor may be used in color balancing an image."