With around 20% of U.S. households owning a voice assistant device, there's a huge opportunity for growth for the likes of Apple (with the HomePod), Amazon, and Google this Christmas, according to the latest market figures from Kantar Worldpanel ComTech.
"Of the fifth of the homes with a smart speaker, 60% have just one device – predominantly located in the living room – so manufacturers have a big chance to push this hardware for new and existing buyers this Christmas," says Duncan Stark, vice president at Kantar Worldpanel ComTech. "However, almost three quarters of consumers still don't see the point in smart speakers – a significant number for a technology that's been fairly mainstream since around 2016."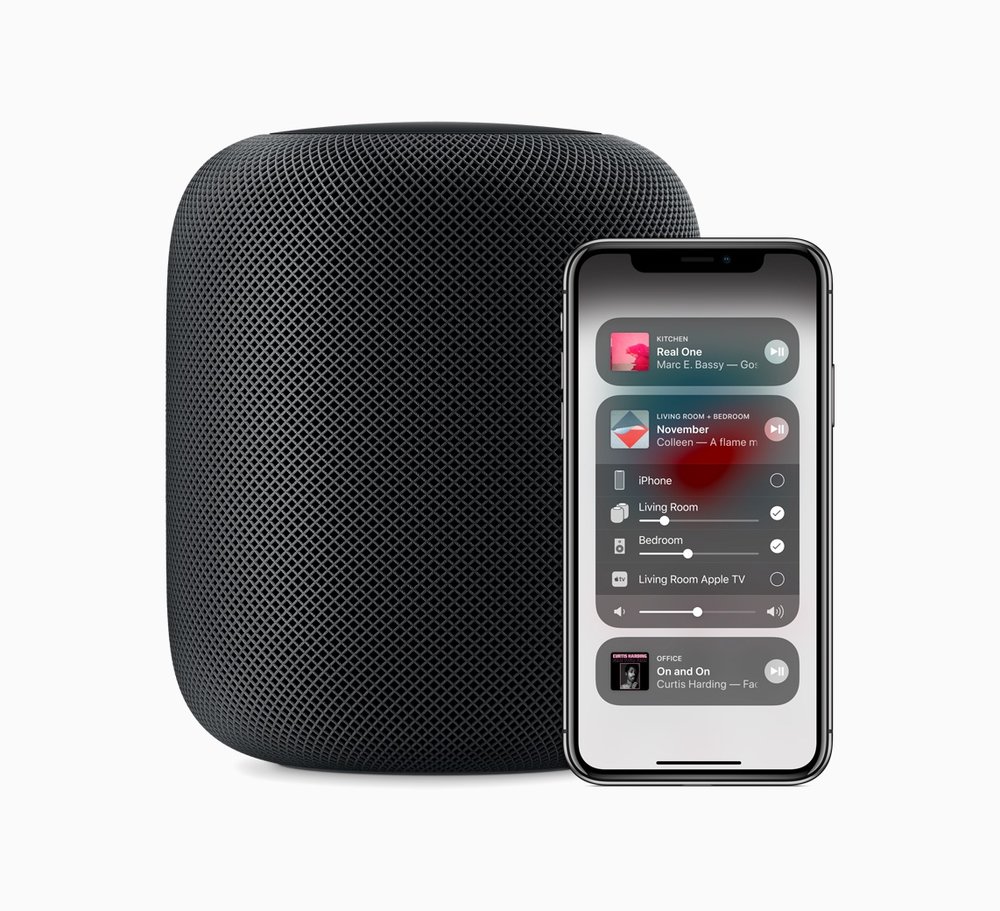 He says that manufacturers need to do more to demonstrate the positive impact that owning such a device can have – like the fact that more than a quarter of owners say it's led them to listen to more music than they used to or that 10% use their phones less. Kantar's research shows that more than half of current owners are likely to strongly recommend their smart speaker."
The latest Kantar Worldpanel ComTech figures on voice assisted device ownership in the US show:
Twenty-seven of owners listen to more music than they used to.

Fifteen percent have switched to a different music streaming service since buying a voice assistant.

Thirteen percent have started using a music streaming service for the first time.

Twelve percent have switched from a free to a paid music streaming service.

Eleven percent ensure new electronic devices they buy are compatible with their virtual assistant.
Meanwhile, worries about hacking and data security affect almost a fifth of shoppers – something which manufacturers will need to make sure they are addressing. Kantar's data also reveals that in the race for market share, Amazon is far ahead of its rivals. The online giant holds a 74% share of the US market – more than four times ahead of Google, on 15%.
<!— code from sekindo - Appleworld.today In-Article - outstream —>

<!— code from sekindo —>
"While Amazon is by far and away the market leader in terms of owner numbers it mustn't get complacent – Google's customers are reporting higher rates of satisfaction and it shouldn't assume this gap can't close," says Stark. "Consumers aren't upgrading their smart speakers like they do with their smartphones but with new entrants like the Facebook Portal and a reported Huawei assistant on the way we anticipate the landscape will look quite different in years to come."
Over a quarter of smart speaker owners received one as a gift and the potential for manufacturers to benefit this year is significant, he adds. Gifting rates for these devices are higher than tech alternatives like smartphones, with the range of prices on the market meaning many consumers see them as a more palatable option.
"Despite the fact that there are relatively affordable entry points into the market, a fifth of people think that smart speakers are too expensive to warrant a purchase, and that's before the potential knock on effect from buying add-ons like controlled lighting, smart heating systems and voice-activated security programs," Stark says. "So while the opportunities for partnerships and tie-ups could be lucrative for smart speaker manufacturers, they need to make sure they aren't also off-putting for consumers – a delicate balancing act."