Apple has been granted two patents involving the integration of its Maps app in CarPlay. Compatible with iPhone 5 and later models, CarPlay provides a simplified way to use your iPhone interface on a car's touch screen, giving users access to Siri voice controls, as well as Apple Maps, Apple Music, Phone, Messages, and a variety of third party apps.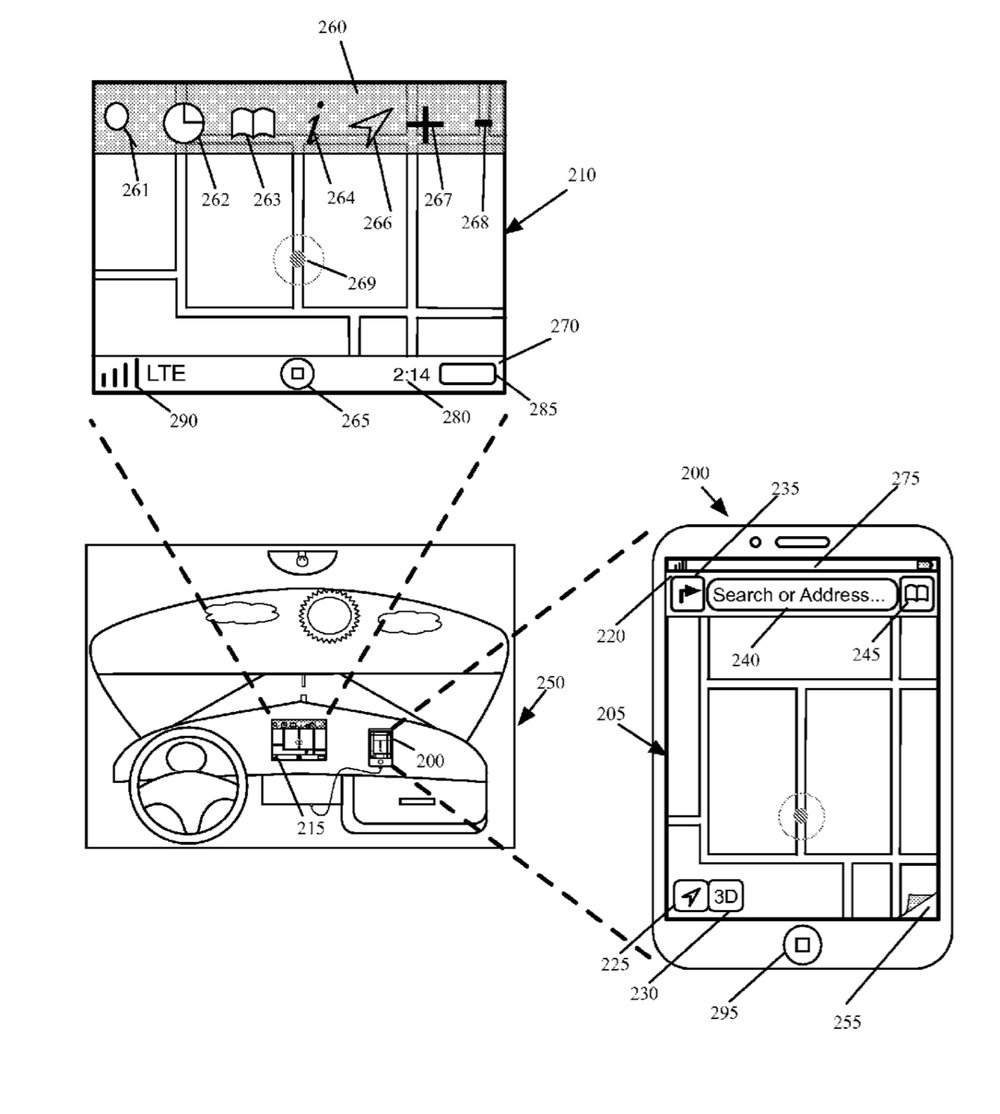 Patent number 20180238704 is for a "mapping application search function." It involves a method for a mobile device connected to a vehicle's interactive communication system that includes a display screen. The method identifies at least one search term from audio data received through the vehicle's interactive communication system.
<!— code from sekindo - Appleworld.today In-Article - outstream —>

<!— code from sekindo —>
At the mobile device (most likely an iPhone), the method performs a search to identify at least one location related to the identified search term. The method generates a map, that displays the identified location, for output on the display screen of the interactive communication system of the vehicle.
Patent number 20180238703 is for an "mapping application with turn-by-turn navigation mode for output to a vehicle display." The navigation presentation includes an animated map showing at least a portion of a route to a destination.
The method simultaneously displays info regarding a maneuver along the route on a display screen of the mobile device without displaying a same animated map on the mobile device. The displayed info regarding the maneuver may also offer a graphical instruction and a text instruction for a next maneuver along the route.