Apple has been granted a patent (number 10,719,969) for "optimized avatar zones" related to its Animoji and Memoji features.
Animojis allow a user to choose an avatar (e.g., a puppet) to represent themselves. The animoji can move and talk as if it were a video of the user. Animojis enable users to create personalized versions of emojis in a fun and creative way, and Memoji is the name used for personalized "Animoji" characters that can be created and customized right within Messages by choosing from a set of inclusive and diverse characteristics to form a unique personality.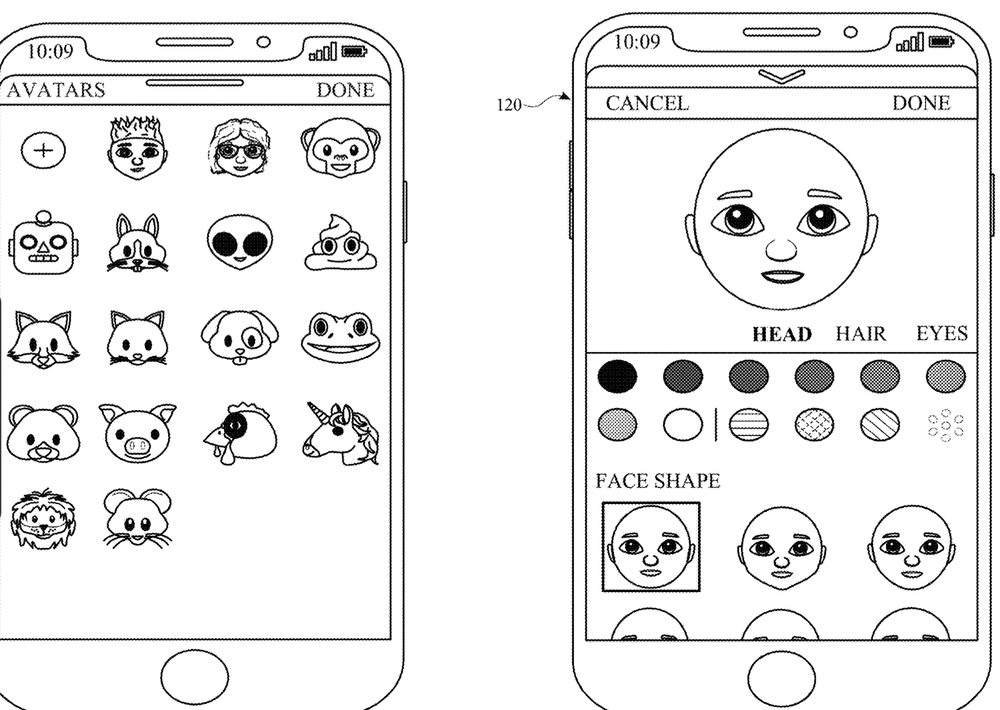 In the patent info, Apple says users like options for customizing an avatar. However, as the number of options for customizing an avatar increase, an amount of memory required to store the and provide the options increases. It's a drain on the resources of an iPhone or iPad to continuously have all the customization options available. What's more, as the number of customization options increase, an amount of time required to load, change and display the avatar options also increases.
This can result in delays in modifying and updating the avatar. Delays in loading and providing the customization options can also detract from the user experience. Apple wants to provide a user with various avatar customization options while consuming minimal resources of a mobile device, such as memory space and processing time. The company also wants to quickly provide the user with various options for customizing an avatar without slowing down the iOS or iPadOS device.
Here's the summary of the invention: "Various customization options are provided for customizing a 3D avatar of a head. Features of the head and assets corresponding to the features can be customized using blend shapes. An amount of storage for the plurality of blend shapes is minimized by determining overlapping blend shapes that can be reused for a plurality of different assets. Further, techniques are provided for dynamic changes to an avatar in accordance with selected features and assets."