Let the Apple Car rumors roll on. Apple has been granted a patent (number 20190164344) for a "system and method for interactive screen projection" for a vehicle.
In the patent filing, Apple note that many vehicles, especially current automobile designs, include some welcoming scenarios to approaching passengers. For example, many vehicles execute a sequence of blinking lights (such as through one or more hazard lights or headlights of the vehicle) when the vehicle receives a signal from an associated key fob.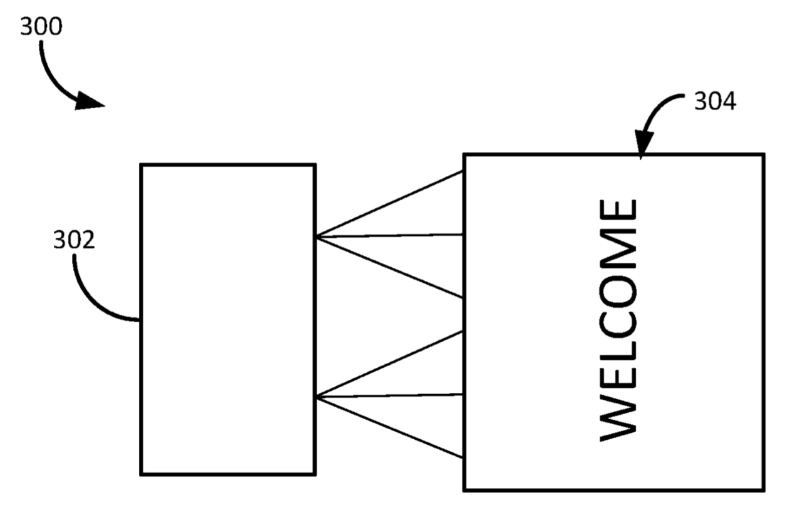 Other vehicles may unlock the doors of the vehicle and/or turn on the interior lights of the vehicle when the signal is received. However, such displays are often passive displays preprogrammed to execute when the signal of the approaching passenger is received.
Further, such displays are often limited to just a few display options utilizing the existing lighting systems used by the vehicle during operation. Apple thinks it can do better.
Here's the summary of the invention: "Aspects of the present disclosure involve projecting an interactive scene onto a surface from a projecting object. In one particular embodiment, the interactive scene is projected from a vehicle and may be utilized by the vehicle to provide a scene or image that a user may interact with through various gestures detected by the system.
"In addition, the interactive scene may be customized to one or more preferences determined by the system, such as user preferences, system preferences, or preferences obtained through feedback from similar systems. Based on one or more user inputs (such as user gestures received at the system), the projected scene may be altered or new scenes may be projected. In addition, control over some aspects of the vehicle (such as unlocking of doors, starting of the motor, etc.) may be controlled through the interactive scene and the detected gestures of the users."
Of course, Apple files for — and is granted — lots of patents by the U.S. Patent & Trademark Office. Many are for inventions that never see the light of day. However, you never can tell which ones will materialize in a real product.