Apple has been granted a patent for a "vital signs monitoring system," which would, presumably, work with its HealthKit technology. And, perhaps, the Apple Watch although I couldn't determine if Apple's idea involves the smartphone and/or new hardware.
Apple's Health app gathers the information you choose from your various health apps and fitness devices, and provides you with a current overview in one place. It offers developers the ability for health and fitness apps to communicate with each other. With your permission, each app can use specific information from other apps to provide a more comprehensive way to manage your health and fitness. For example, the Nike+ apps using NikeFuel will be able to pull in other key Healthmetrics such as sleep and nutrition to build a custom user profile and improve athletic performance.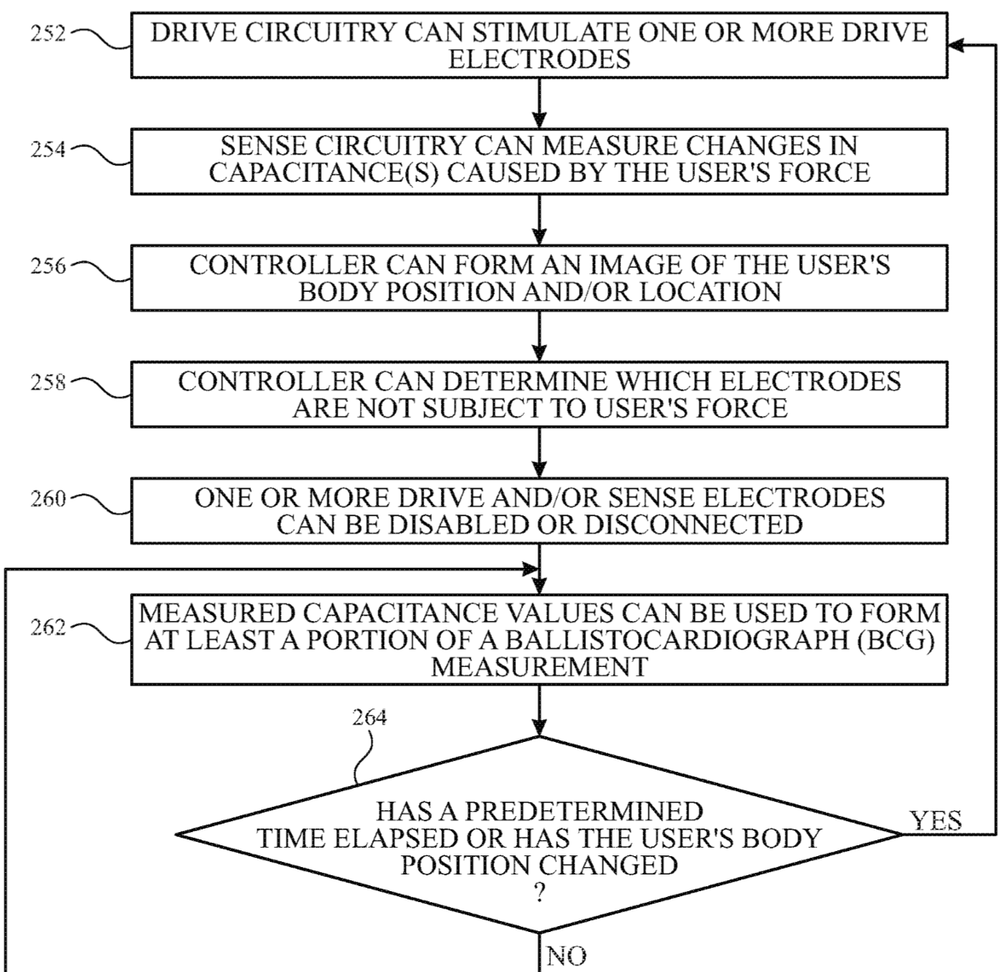 HealthKit is the accompanying developer application programming interface (API) included in the iOS SDK (Software Development Kit) for the Mac. It is used by software developers to design applications that have extensibility and that can interact with the Health application on iOS.In the patent filing, Apple notes that, traditionally, monitoring a person's sleep or vital signs has required expensive and bulky equipment. Some systems require that the monitoring be performed away from home in a medical facility and/or require the equipment to attach to or directly contact the person, which can lead to discomfort and can lead to inaccurate analysis due to disruption of the person's sleep. Furthermore, these systems are configured to determine the vital signs based on one type of measurement or mode of operation.
What's more, these systems are configured for monitoring only a single person; these systems lack the capability of not only monitoring multiple users, but also incorporating the analysis of a first user into the analysis of a second user, whose sleep may be affected by the first user. Apple wants to find a better solution.
Here's the summary of the invention: "The monitoring system can include a plurality of sensors including, but not limited to, electrodes, piezoelectric sensors, temperature sensors, and accelerometers. The monitoring system can be capable of operating in one or more operation modes such as, for example: capacitance measurement mode, electrical measurement mode, piezoelectric measurement mode, temperature measurement mode, acceleration measurement mode, impedance measurement mode, and standby mode.
"Based on the measured values, the monitoring system can analyze the user's sleep, provide feedback and suggestions to the user, and/or can adjust or control the environmental conditions to improve the user's sleep. The monitoring system can further be capable of analyzing the sleep of the user(s) without directly contacting or attaching uncomfortable probes to the user(s) and without having to analyze the sleep in an unknown environment (e.g., a medical facility)."