Apple has been granted a patent (number 9,974,467) for a physical activity and workout monitor. It involves current, and perhaps future, features of the Apple Watch and its watchOS.
The invention relates to devices and processes for monitoring attributes of a user's physical activity (e.g., workout) or inactivity, and to user interfaces (e.g., an activity indicator) for displaying the same. In some examples, a device — an Apple Watch being the most likely candidate — determines, with user assistance and input, the type of physical activity and the time it's being undertaken.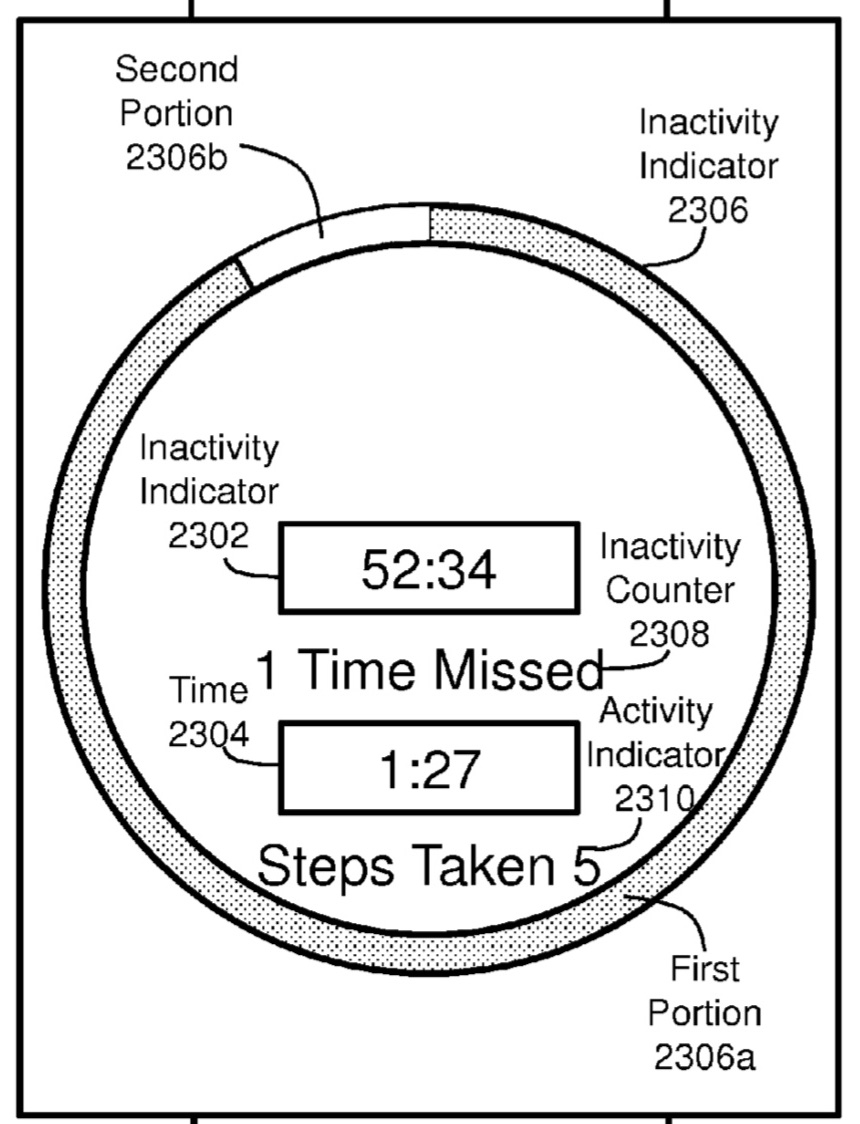 The device can control an inactivity timer that measures the user's inactivity. Visual cues showing the time, amount of calories burned, etc., can be shown on the Apple Watch, as well as another device such as an iPhone, iPad, or Mac.
In the patent filing, Apple notes that approximately 133 million Americans currently suffer from at least one chronic health condition. This number is expected to rise to approximately 165 million by the year 2020. This deterioration in health can be attributed largely to a sedentary lifestyle with little to no physical activity.
For example, lack of sufficient physical activity can increase the risk of developing diabetes, hypertension, colon cancer, depression and anxiety, obesity, and weak muscles and bones. In addition, recent studies have found that extended periods of inactivity (e.g., sitting at a desk), can lead to serious health risks, such as an increased risk of a heart attack. Apple wants to encourage folks to do a better job of taking care of their health.
Of course, Apple files for — and is granted — lots of patents by the U.S. Patent & Trademark Office. Many are for inventions that never see the light of day. However, you never can tell which ones will materialize in a real product.
---
Like this article? Consider supporting Apple World Today with a $5 monthly Team AWT membership.