Apple has been granted a patent (number 10,437,327) — one of several — involving eye-tracking features for the rumored "Apple Glasses," a head-mounted artificial reality/virtual reality headset. 
It involves a capturing unit for capturing images of at least one part of at least one eye of a user. The eye tracking device further comprises a processing unit for determining at least one property of the at least one eye (e.g. the gaze direction) based on the captured images.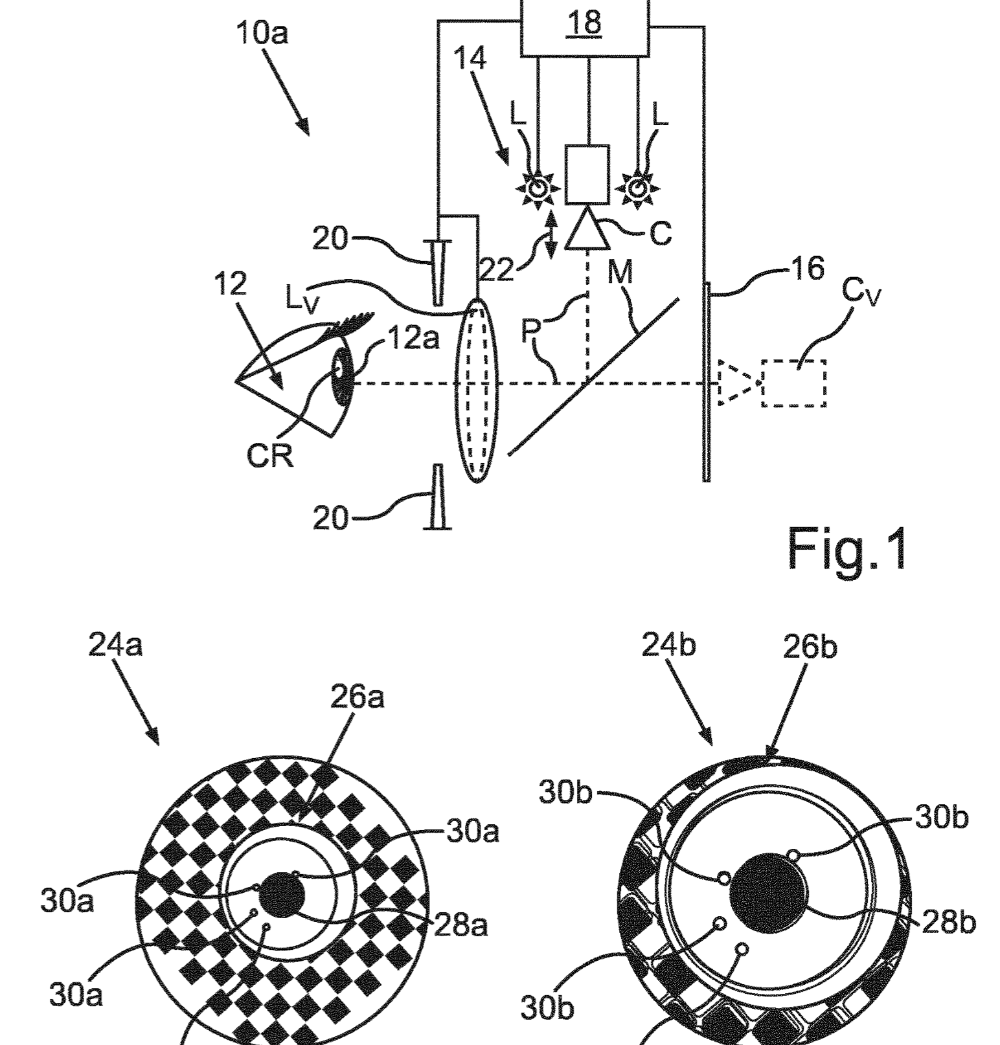 What's more, the capturing unit is configured to capture a first image and a second image of the at least one part of the at least one eye of the user. The invention also relates to a corresponding method for operating an eye tracking device. 
In the patent filing, Apple notes that the eye tracking device may be a head-mounted eye tracking device, like an eye tracking spectacle device, or an eye tracker integrated in a helmet or also integrated in a head-mounted display device, in virtual reality glasses, in augmented reality glasses or other head worn devices. The eye tracking device may also be a remote eye tracker, optionally integrated or coupled with other devices like a computer, displays, monitors, and so on. The capturing unit may comprise one or more cameras, light sensors, like image sensors, for example a CCD sensor or a CMOS sensor. 
In general, the processing unit may be a processor, a controller, a microcontroller or any kind of integrated circuit. The optical system can comprise any optical elements like one or more lenses, prisms, beam splitters, mirrors, reflectors, light guides, collimators, and so on. 
This is just one of several Apple patent filings involving VR and augmented reality (AR) headsets. You can find more here. Venture capitalist Gene Munster thinks the Apple Glasses will be released mid-fiscal year 2020. 
Of course, Apple files for — and is granted — lots of patents by the U.S. Patent & Trademark Office. Many are for inventions that never see the light of day. However, you never can tell which ones will materialize in a real product.