Apple has been granted a patent (number 20170026796) for "identifying and locating users on a mobile network." It involves the iOS app/service, Find My Friends.
With Find My Friends, you can follow and track folks with your iPhone or iPad. You can also share your location with the people you choose. Location is determined using GPS in the iOS device when Location Services are turned on. Notifications appear when a user requests another user to see where they are or is turned on through the message application. It can also be accepted through Facebook sharing options. Find My Friends can be turned on and off at any time.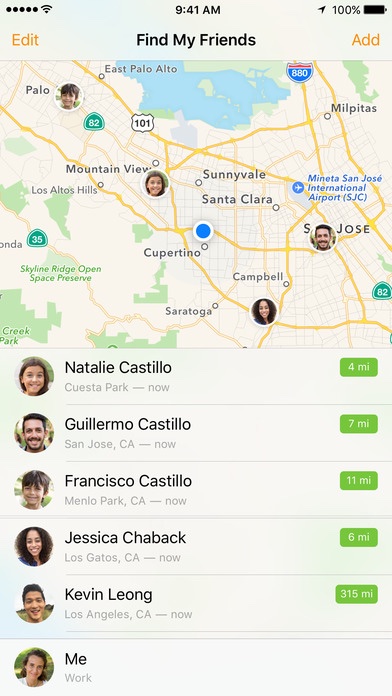 Here's Apple's summary of the invention: "A system and method of locating 'friends' having mobile devices connected to a network and associated with a user account is disclosed. The method includes sending a request to a mobile device, the mobile device determining its present geographic location and responding to the requestor with this information.
"This information may be in the form of a coordinate location such as a GPS location or it may be in the form of a name that the mobile device owner assigned to a particular area (e.g., "home"). Having this location information, a user is able to view the location of the friend that is associated with the mobile device."