Apple has filed for a patent (number 2020096770) that suggests the rumored "Apple Glasses" will have a "tunable lens."
Apple has been granted a patent for "peripheral treatment for head-mounted displays" that hint at more features of the rumored "Apple Glasses." It mainly explains the way such a device will provide augmented reality views.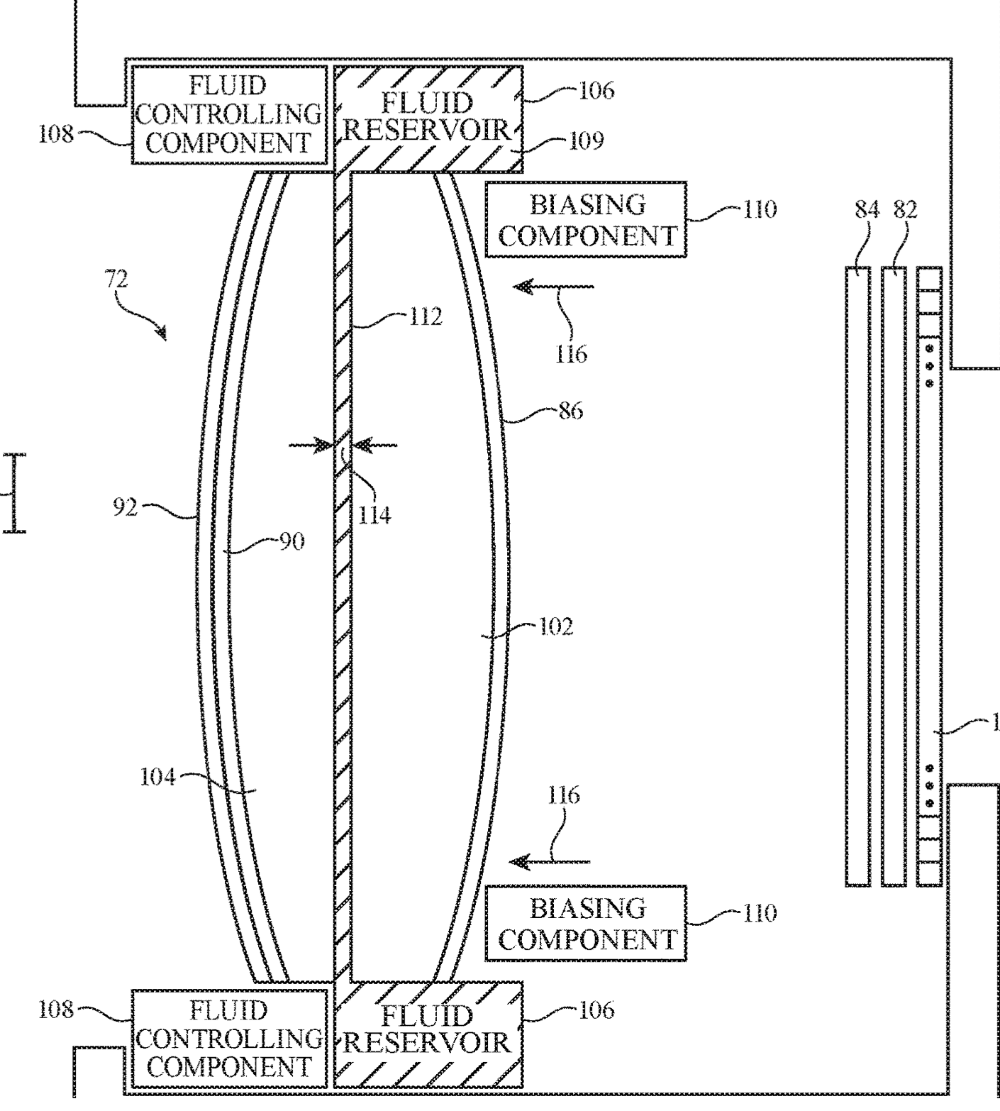 The Apple Glasses will arrive this year, next year, 2021, or 2022, depending on which rumor you believe. It may or may not have to be tethered to an iPhone to work. Other rumors say that Apple Glasses could have a custom-build Apple chip and a dedicated operating system dubbed "rOS" for "reality operating system.
In the new patent filing, Apple notes that head-mounted devices (HMDs) may include optical systems with lenses that allow displays in the devices to present visual content to users. HMDs typically include lenses with fixed shapes and properties.
Apple says that "if care is not taken, it may be difficult to adjust these types of lenses to optimally present content to each user of the head-mounted device." The company's idea for Apple Glasses is provide respective left and right lenses and respective left and right portions of a display. The left lens may direct images from the left portion of the display to a left eye box whereas the right lens may direct images from the right portion of the display to a right eye box.
Here's the summary of the patent filing: "A lens module in a head-mounted device may include a fluid-filled chamber, a semi-rigid lens element that at least partially defines the fluid-filled chamber, and at least one actuator configured to selectively bend the semi-rigid lens element. The semi-rigid lens element may become rigid along a first axis when the lens element is curved along a second axis perpendicular to the first axis.
"Six actuators that are evenly distributed around the periphery of the semi-rigid lens element may be used to control the curvature of the semi-rigid lens element. The semi-rigid lens element may initially be planar or non-planar. For example, the semi-rigid lens element may initially have a spherically convex surface and a spherically concave surface. A tunable spherical lens may be incorporated into the lens module to offset a parasitic spherical lens power from the semi-rigid lens element."